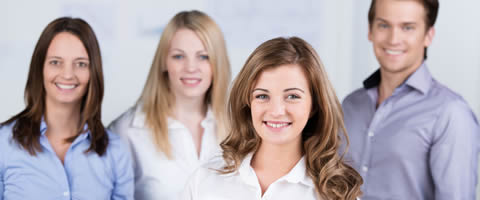 Now that you have made the decision to research drug treatment centers, let us relieve additional stress and confusion at this point.
All calls are 100% confidential and completely free of charge.
Alcohol Rehabilitation Programs Bakersfield, CA.
Drug and Alcohol Rehabilitation Facilities in Bakersfield, CA provide a safe and quiet setting for dealing with your addiction. At an Addiction Treatment Program in Bakersfield, an individual that is dealing with a drug addiction can become educated about their current condition and begin to learn how to live a sober lifestyle. In Bakersfield, CA, each Drug Treatment Center can be unique, but all of them have similar goals; they want to help you establish a long lasting sober life.
After the withdrawal process and detoxification have been completed, the person can continue with all of the other components of the Drug Rehab Program, which can include individual and group therapy and relapse prevention techniques. One of the main benefits of inpatient treatment in Bakersfield, is that it allows the individual to focus on recovery without any interfenence. The length of stay at a Drug and Alcohol Rehabilitation Facility can vary anywhere from six weeks to six months, or sometimes longer if the treatment is repairing a long term drug addiction where relapses have happened.
Questions? Need Help?
Call now to speak with an addiction treatment specialist who can help you find the best rehab program that fits your personal situation.
Residential • Detox • Inpatient • Outpatient • Short Term • Long Term • Low cost • Insurance • Executive • Private
---
(866) 491-8228
Alcoholics Anonymous Meetings in Bakersfield, CA.
"144"Â' South Chester Group
South Chester
1412 Terrace Way
Bakersfield, California. 93304

Meeting Times
Friday - 5:30 PM

12 X 12
Unity Church
Truxton And E Street
Bakersfield, California. 93301

Meeting Times
Tuesday - 12:00 PM

12x12 Study
South Chester
1412 Terrace Way
Bakersfield, California. 93304

Meeting Times
Saturday - 9:00 AM

2421 Alta Vista Dr
Ask It Basket
2421 Alta Vista Dr
Bakersfield, California. 93305

Meeting Times
Thursday - 6:00 PM

27 De Noviembre
8103 Main St
Bakersfield, California. 93307

Meeting Times
Sunday - 7:00 PM
Monday - 7:00 PM
Tuesday - 7:00 PM
Wednesday - 7:00 PM
Thursday - 9:00 AM
Friday - 7:00 PM

3200 Gosford Road
All Saints Episcopal Church
3200 Gosford Road
Bakersfield, California. 93309

Meeting Times
Saturday - 8:00 PM

A Design For Libing
Alano Club
1001 34th Street
Bakersfield, California. 93301

Meeting Times
Friday - 6:00 AM

Alano Club
1001 34th Street
Bakersfield, California. 93301

Meeting Times
Saturday - 8:00 AM

All-night Bingers
Oildale
106 Lincoln
Bakersfield, California. 93305

Meeting Times
Friday - 10:00 PM

Alta Vista
Alta Vista Womens
2421 Alta Vista
Bakersfield, California. 93305

Meeting Times
Sunday - 8:00 PM
Monday - 12:00 PM
Tuesday - 12:00 PM
Wednesday - 12:00 PM
Thursday - 12:00 PM
Friday - 12:00 PM
Saturday - 8:00 PM

Alta Vista 2
Ask It Basket
2421 Alta Vista Dr
Bakersfield, California. 93305

Meeting Times
Wednesday - 8:00 PM
Friday - 8:00 PM

Alta Vista Gay/ Lesbian Group
Alta Vista Womens
2421 Alta Vista
Bakersfield, California. 93305

Meeting Times
Tuesday - 6:00 PM

Alta Vista Groups
Alta Vista Womens
2421 Alta Vista
Bakersfield, California. 93305

Meeting Times
Sunday - 1:30 PM
Monday - 8:00 PM
Tuesday - 8:00 PM
Saturday - 12:00 PM

Alta Vista Womens
2421 Alta Vista
Bakersfield, California. 93305

Meeting Times
Monday - 6:00 PM

As Bill Sees It
Unity Church
1619 "e"Â' Street
Bakersfield, California. 93301

Meeting Times
Thursday - 12:00 PM

Ask It Basket
2421 Alta Vista Dr
Bakersfield, California. 93305

Meeting Times
Tuesday - 6:00 PM

Attitude Modification
Ask It Basket
2421 Alta Vista Dr
Bakersfield, California. 93305

Meeting Times
Sunday - 9:00 AM

Basic 12
1929 Truxton St
Bakersfield, California. 93301

Meeting Times
Wednesday - 7:00 PM

Beginners Meeting
Memorial Center
5201 White Lane
Bakersfield, California. 93313

Meeting Times
Tuesday - 7:00 PM

Boiled Owl
Greenfield
9915 Ramos Ave
Bakersfield, California. 93307

Meeting Times
Tuesday - 7:30 PM

Braille Center
1124 Baker Street
Bakersfield, California. 93305

Meeting Times
Tuesday - 8:00 PM

Came To Believe
South Chester
1412 Terrace Way
Bakersfield, California. 93304

Meeting Times
Sunday - 5:30 PM

Central Office Intergroup
Unity Center
1619 E Street
Bakersfield, California. 93301

Meeting Times
Monday - 6:00 PM

Cracker Box Big Book Study
Alano Club
1001 34th Street
Bakersfield, California. 93301

Meeting Times
Tuesday - 6:30 PM

Daily Reflections
106 Lincoln Ave
Bakersfield, California. 93308

Meeting Times
Monday - 7:00 AM

Downtown Happy Hour
Unity Church
Truxton And E St
Bakersfield, California. 93301

Meeting Times
Monday - 5:30 PM
Thursday - 5:30 PM
Friday - 5:30 PM

Downtown Happy Hour Group
Unity Church
Truxton And E Street
Bakersfield, California. 93301

Meeting Times
Wednesday - 5:30 PM

Eastside Action Group
Westley United Methodist Church
3030 Niles Street
Bakersfield, California. 93306

Meeting Times
Monday - 7:30 PM

Eb Foundation House
708 Lincoln Street
Bakersfield, California. 93305

Meeting Times
Tuesday - 8:00 PM

Free Breathers
All Saints Episcopal Church
3200 Gosford
Bakersfield, California. 93309

Meeting Times
Tuesday - 8:00 PM

Friday Night Live (tgif)
Rosewood Retirement Center
1301 New Stine Road
Bakersfield, California. 93309

Meeting Times
Friday - 8:00 PM

Friday Night Round Table
Alano Club
1001 34th Street
Bakersfield, California. 93301

Meeting Times
Friday - 7:00 PM

G.l.b.t.q.
Alano Club
1001 34th Street
Bakersfield, California. 93301

Meeting Times
Thursday - 12:00 PM

Gals Group
Olive Dr Church Building One
Corner Of Olive And Victor Ave
Bakersfield, California. 93308

Meeting Times
Wednesday - 8:00 PM

Gen X Young People
Alano Club
1001 34th Street
Bakersfield, California. 93301

Meeting Times
Saturday - 7:00 PM

Grace And Serenity Fellowship
Grace Christian Church
231 Beale Street
Bakersfield, California. 93305

Meeting Times
Thursday - 8:00 PM

Grace Of God Group
Green Frog Shopping Center
3715 Columbus
Bakersfield, California. 93306

Meeting Times
Thursday - 5:00 PM

Griffins Gate
Leaders Choice
528 Monterey St
Bakersfield, California. 93305

Meeting Times
Thursday - 7:30 PM

Group Serenidad
347 South Chester Ave
Bakersfield, California. 93304

Meeting Times
Wednesday - 7:00 PM

Group Tres Lagados
Group Tres Legados
1110 Niles Street
Bakersfield, California. 93305

Meeting Times
Wednesday - 7:30 PM

Group Tres Legados
1110 Niles Street
Bakersfield, California. 93305

Meeting Times
Monday - 7:30 PM

Groupo Serenidad
Group Serenidad
347 South Chester Ave
Bakersfield, California. 93304

Meeting Times
Sunday - 7:00 PM
Thursday - 7:00 PM
Friday - 7:00 PM
Saturday - 7:00 PM

Groupo Sereniddad
347 Chester Ave
Bakersfield, California. 93304

Meeting Times
Tuesday - 7:00 PM

Groupo Tre Legados
Group Tres Legados
1110 Niles Street
Bakersfield, California. 93305

Meeting Times
Thursday - 7:30 PM

Groupo Tres Legados Marathon
Group Tres Legados
1110 Niles Street
Bakersfield, California. 93305

Meeting Times
Saturday - 7:30 PM

Grupo Bienvenidos
3625 Edison Hwy
Bakersfield, California. 93307

Meeting Times
Sunday - 7:00 PM
Monday - 7:00 PM
Tuesday - 7:00 PM
Wednesday - 7:00 PM
Thursday - 7:00 PM
Friday - 7:00 PM
Saturday - 7:00 PM

Grupo La Salida
117 Sparks
Bakersfield, California. 93307

Meeting Times
Sunday - 3:00 PM
Monday - 7:00 PM
Tuesday - 7:00 PM
Thursday - 7:00 PM
Saturday - 7:00 PM

Grupo La Salisa
Grupo La Salida
117 Sparks
Bakersfield, California. 93307

Meeting Times
Wednesday - 7:00 PM

Grupo Las Salida
Grupo La Salida
117 Sparks
Bakersfield, California. 93307

Meeting Times
Friday - 7:00 PM

Grupo Tres Legados
Group Tres Legados
1110 Niles Street
Bakersfield, California. 93305

Meeting Times
Tuesday - 7:30 PM
Friday - 7:30 PM

Happy Hour
Sunrise Serenity
2324 Chester Ave
Bakersfield, California. 93301

Meeting Times
Monday - 5:30 PM
Thursday - 5:30 PM

Happy Hour Group
Sunrise Serenity
2324 Chester Ave
Bakersfield, California. 93301

Meeting Times
Tuesday - 5:30 PM
Wednesday - 5:30 PM

Heart Of Hearts
St Marks
1510 Mccray
Bakersfield, California. 93308

Meeting Times
Monday - 5:30 PM
Wednesday - 5:30 PM
Thursday - 5:30 PM
Friday - 5:30 PM

Hi-nooners
Alano Club
1001 34th Street
Bakersfield, California. 93301

Meeting Times
Monday - 12:00 PM

High Nooners
Alano Club
1001 34th Street
Bakersfield, California. 93301

Meeting Times
Tuesday - 12:00 PM
Thursday - 12:00 PM

Hip, Slick And Sober Women
St Pauls Episcopal Church
2216 17th Street
Bakersfield, California. 93301

Meeting Times
Friday - 12:00 PM

How It Workss
600 Bernard St
Bakersfield, California. 93305

Meeting Times
Sunday - 8:00 PM

Just Aa
Alano Club
1001 34th Street
Bakersfield, California. 93301

Meeting Times
Monday - 7:30 PM

Just Another Meeting
All Saints Episcopal Church
3200 Gosford Road
Bakersfield, California. 93309

Meeting Times
Monday - 7:30 PM

Keep It Simple
Alta Vista
2421 Alta Vista Drive
Bakersfield, California. 93305

Meeting Times
Wednesday - 12:00 PM

Lakeview Survivors
Martin Luther King Blvd
Bakersfield, California. 93307

Meeting Times
Tuesday - 7:00 PM

Legacy Group
Legacy's Residential Facility
2105 F Street
Bakersfield, California. 93301

Meeting Times
Tuesday - 1:00 PM

Living Sober
South Chester
1412 Terrace Way
Bakersfield, California. 93304

Meeting Times
Thursday - 5:30 PM

Los Paisano
Los Paisanos
425 E 19th St
Bakersfield, California. 93305

Meeting Times
Sunday - 1:00 PM
Monday - 12:00 PM
Tuesday - 12:00 PM
Thursday - 12:00 PM
Friday - 12:00 PM 7:00 PM
Saturday - 12:00 PM 7:00 PM

Los Paisanos
425 E 19th St
Bakersfield, California. 93305

Meeting Times
Monday - 7:00 PM
Tuesday - 7:00 PM
Wednesday - 12:00 PM 7:00 PM
Thursday - 7:00 PM

Mens Stag
Calvary Baptist Church
603 Niles Street
Bakersfield, California. 93305

Meeting Times
Wednesday - 8:00 PM

Monday Night Beginner
Memorial Center
5201 White Lane
Bakersfield, California. 93313

Meeting Times
Monday - 7:00 PM

Monday Night Gay Group
Alano Club
1001 34th Street
Bakersfield, California. 93301

Meeting Times
Monday - 7:30 PM

Mumblers Group
Wesley Methodist Church
Niles And Oswell
Bakersfield, California. 93306

Meeting Times
Thursday - 8:00 PM

Nevaeh Group
3304 Dartmouth
Bakersfield, California. 93305

Meeting Times
Wednesday - 7:00 PM

Never Again
Unity Church
1619 E St
Bakersfield, California. 93301

Meeting Times
Monday - 5:30 PM
Thursday - 5:30 PM
Friday - 5:30 PM

Never Again Group
Unity Center
1619 E Street
Bakersfield, California. 93301

Meeting Times
Tuesday - 5:30 PM
Wednesday - 5:30 PM

New Alley Cats
910 Baker Street
Bakersfield, California. 93305

Meeting Times
Wednesday - 7:30 PM

New Horizons
Faith Redeemer Lutheran Church
2525 Belle Terrace
Bakersfield, California. 93304

Meeting Times
Thursday - 7:30 PM

Newcomers Happy Hour Group
Sunrise Serenity
2324 Chester Ave
Bakersfield, California. 93301

Meeting Times
Friday - 5:30 PM

Newcomers Meeting
Ask It Basket
2421 Alta Vista Dr
Bakersfield, California. 93305

Meeting Times
Thursday - 8:00 PM

Northminster Prsbyterian Church
3700 North Union Ave
Bakersfield, California. 93305

Meeting Times
Saturday - 7:30 PM

Oildale
Daily Reflections
106 Lincoln Ave
Bakersfield, California. 93308

Meeting Times
Tuesday - 5:30 PM
Wednesday - 8:00 PM
Friday - 8:00 PM
Saturday - 10:00 PM

Oildale Groip
Daily Reflections
106 Lincoln Ave
Bakersfield, California. 93308

Meeting Times
Thursday - 12:00 PM

Oildale Group
106 Lincoln Avenue
Bakersfield, California. 93308

Meeting Times
Monday - 12:00 PM
Tuesday - 12:00 PM 8:00 PM
Wednesday - 12:00 PM
Friday - 12:00 PM
Saturday - 12:00 PM

Oildale Group 2
Daily Reflections
106 Lincoln Ave
Bakersfield, California. 93308

Meeting Times
Sunday - 8:00 PM
Monday - 8:00 PM
Thursday - 8:00 PM
Saturday - 8:00 PM

Oildale Group 3
Daily Reflections
106 Lincoln Ave
Bakersfield, California. 93308

Meeting Times
Sunday - 9:30 AM

Olive Drive Mens Stag
Olive Drive Church
Olive Drive And Vistor
Bakersfield, California. 93301

Meeting Times
Tuesday - 7:00 PM

Out From Under
830 Beale
Bakersfield, California. 93305

Meeting Times
Thursday - 12:00 PM

Out From Under 2
Out From Under
830 Beale
Bakersfield, California. 93305

Meeting Times
Thursday - 7:00 PM

Page 135
7220 Rosedale Hwy
Bakersfield, California. 93308

Meeting Times
Sunday - 7:30 PM

Sicker Than Others
All Saints Episcopal Church
3200 Gosford Road
Bakersfield, California. 93309

Meeting Times
Wednesday - 8:30 PM

Singleness Of Purpose
Alano Club
1001 34th Street
Bakersfield, California. 93301

Meeting Times
Sunday - 7:00 PM

Sober Solutions
South Chester
1412 Terrace Way
Bakersfield, California. 93304

Meeting Times
Wednesday - 5:30 PM

Sou Westers
St Philips Church
7100 Stockdale Road
Bakersfield, California. 93309

Meeting Times
Sunday - 7:30 PM

South Chester
1412 Terrace Way
Bakersfield, California. 93304

Meeting Times
Monday - 12:00 PM

South Chester 2
South Chester
1412 Terrace Way
Bakersfield, California. 93304

Meeting Times
Monday - 5:30 PM
Saturday - 5:30 PM

South Chester 3
South Chester
1412 Terrace Way
Bakersfield, California. 93304

Meeting Times
Wednesday - 8:00 PM
Friday - 8:00 PM

South Chester Group
1412 Terrrace Way
Bakersfield, California. 93304

Meeting Times
Sunday - 12:00 PM
Monday - 8:00 PM
Tuesday - 5:30 PM 8:00 PM
Wednesday - 12:00 PM
Thursday - 8:00 PM
Friday - 12:00 PM
Saturday - 8:00 PM

South Chester Group 2
South Chester
1412 Terrace Way
Bakersfield, California. 93304

Meeting Times
Tuesday - 12:00 PM
Thursday - 12:00 PM
Saturday - 12:00 PM

South Chester Group 3
South Chester
1412 Terrace Way
Bakersfield, California. 93304

Meeting Times
Wednesday - 5:30 PM

Southwest Looney Group
All Saints Episcopal Church
3200 Gosford
Bakersfield, California. 93309

Meeting Times
Thursday - 8:00 PM

Spiritual Sisters
Alano Club
1001 34th Street
Bakersfield, California. 93301

Meeting Times
Tuesday - 9:00 AM
Thursday - 9:00 AM

St Pauls Episcopal Church
2216 17th Street
Bakersfield, California. 93301

Meeting Times
Wednesday - 12:00 PM

Start Your Day
Unity Church
Truxton And East St
Bakersfield, California. 93308

Meeting Times
Monday - 7:00 AM
Tuesday - 7:00 AM
Wednesday - 7:00 AM
Thursday - 7:00 AM
Friday - 7:00 AM

Stockdale Group
Rosewood Retirement Center
1301 New Stine Road
Bakersfield, California. 93309

Meeting Times
Monday - 7:30 PM

Sunday Go To Meeting
Alano Club
1001 34th St
Bakersfield, California. 93301

Meeting Times
Sunday - 9:30 AM

Sunrise Serenity
2324 Chester Ave
Bakersfield, California. 93301

Meeting Times
Monday - 7:00 AM
Tuesday - 7:00 AM
Wednesday - 7:00 AM
Thursday - 7:00 AM
Friday - 7:00 AM

Sursum Corda
St. Aloyious Catholic Church
19 Eye St.
Bakersfield, California. 93304

Meeting Times
Sunday - 3:00 PM

Tabathas House
627 Summer
Bakersfield, California. 93301

Meeting Times
Monday - 5:30 PM

Thank God
Vessels Of Honor
225 Chester Ave
Bakersfield, California. 93301

Meeting Times
Monday - 12:00 PM
Wednesday - 12:00 PM

Thank God Group
Vessels Of Honor
225 Chester Ave
Bakersfield, California. 93301

Meeting Times
Tuesday - 12:00 PM
Thursday - 12:00 PM
Friday - 12:00 PM

The Downtown Happy Hour
Unity Church
Truxton And E Street
Bakersfield, California. 93301

Meeting Times
Tuesday - 5:30 PM

Trudging The Road
Alano Club
1001 34th Street
Bakersfield, California. 93301

Meeting Times
Wednesday - 7:00 PM

Unity Church
Truxton And E St
Bakersfield, California. 93301

Meeting Times
Thursday - 7:30 PM
Friday - 12:00 PM

Vanilla Nut Womens Stag
Unity Church
Truxton And East St
Bakersfield, California. 93308

Meeting Times
Wednesday - 7:00 PM

Viva Nueva
202 North Chester
Bakersfield, California. 93308

Meeting Times
Sunday - 7:00 PM
Monday - 7:00 PM
Tuesday - 7:00 PM
Wednesday - 7:00 PM
Thursday - 7:00 PM
Friday - 7:00 PM
Saturday - 7:00 PM

Viva Nueva 2
Viva Nueva
202 North Chester
Bakersfield, California. 93308

Meeting Times
Thursday - 12:00 PM

Womens Stag
Oildale
106 Lincoln
Bakersfield, California. 93305

Meeting Times
Sunday - 2:00 PM

Narcotics Anonymous Meetings in Bakersfield, California
180 Spin And Share Group
930 18th Street
Bakersfield, CA. 93302
Notes: 180 Spin and Share Group DiscussionParticipation Open

Meeting Times
Wednesday - 12:00 PM

Animal House
509 31st Street
Bakersfield, CA. 93304
Notes: Keeping it Real Group DiscussionParticipation Open

Meeting Times
Wednesday - 7:00 PM

California Park Veterans Hall
999 East California Avenue
Bakersfield, CA. 93307
Notes: Never 2 Young Group DiscussionParticipation Open

Meeting Times
Sunday - 10:00 AM 4:00 PM
Wednesday - 6:00 PM
Thursday - 7:00 PM
Friday - 7:00 PM
Saturday - 8:00 PM

Central Church Of Christ
425 South H Street
Bakersfield, CA. 93306
Notes: Basic Wednesday Group Basic Text Open

Meeting Times
Tuesday - 12:00 PM
Wednesday - 7:00 PM 12:00 PM
Thursday - 12:00 PM
Friday - 8:00 PM

Christ Catherdal
2301 White Lane
Bakersfield, CA. 93304
Notes: Positive Change Tuesday Group DiscussionParticipation Closed

Meeting Times
Tuesday - 7:00 PM

Clinic Sierra Vista
815 Lakeview Avenue
Bakersfield, CA. 93302
Notes: Lakeview Survivors Group Basic Text, DiscussionParticipation, Topic Open

Meeting Times
Thursday - 7:00 PM

Clinica Sierra Vista
815 Martin Luther King Jr Boulevard
Bakersfield, CA. 93302
Notes: Cottonwood Recovery Group Open

Meeting Times
Friday - 7:00 PM

First United Methodist Church
4600 Stockdale Highway
Bakersfield, CA. 93309
Notes: Tuesday Night Traditionals Group Restricted Access Closed

Meeting Times
Tuesday - 8:00 PM

Green Garden
2300 South Union Avenue
Bakersfield, CA. 93307
Notes: Recovery in the Garden Group DiscussionParticipation Open

Meeting Times
Sunday - 7:00 PM

Hearthstone Group
1932 Jessie Street
Bakersfield, CA. 93306
Notes: Hearthstone Group Women Open

Meeting Times
Tuesday - 7:00 PM

Memorial Center
5201 White Lane
Bakersfield, CA. 93304
Notes: Without Parrallels Group DiscussionParticipation Open

Meeting Times
Wednesday - 7:00 PM
Thursday - 7:00 PM
Friday - 7:00 PM

Mount Vernon Veterans Hall
Ridge Road
Bakersfield, CA. 93302
Notes: Monday Nite Flashlite Group DiscussionParticipation Open

Meeting Times
Monday - 8:00 PM

Norris Road Veterans Hall
400 Norris Road
Bakersfield, CA. 93308
Notes: Oildale Survivors Group DiscussionParticipation Open

Meeting Times
Monday - 6:00 PM
Tuesday - 7:00 PM
Wednesday - 8:00 PM

Ring Of Fire Group
1923 Rose Marie Street
Bakersfield, CA. 93302
Notes: Ring of Fire Group DiscussionParticipation Open

Meeting Times
Wednesday - 6:00 PM

Saint Vincent DePaul Church
316 Baker Street
Bakersfield, CA. 93305
Notes: Recovery in the Heart Group Non-Smoking, DiscussionParticipation, Topic Closed

Meeting Times
Monday - 6:00 PM
Tuesday - 6:00 PM 7:30 PM

Start Me Up Group
527 Niles Street
Bakersfield, CA. 93304
Notes: Start Me Up Group DiscussionParticipation Open

Meeting Times
Monday - 8:00 AM
Tuesday - 8:00 AM
Wednesday - 8:00 AM
Thursday - 8:00 AM
Friday - 8:00 AM

Terra Lynns Group
6712 Murphys Court
Bakersfield, CA. 93308
Notes: Terra Lynns Group Women Closed

Meeting Times
Tuesday - 6:00 PM

Ties That Bind Group
809 Washington Avenue
Bakersfield, CA. 93308
Notes: Ties That Bind Group Women Open

Meeting Times
Monday - 6:30 PM

Trinity United Methodist Church
724 Niles Street
Bakersfield, CA. 93305
Notes: Monday Nooners Group DiscussionParticipation Open

Meeting Times
Sunday - 7:00 PM
Monday - 7:00 PM 12:00 PM
Tuesday - 12:00 PM
Friday - 12:00 PM
Saturday - 7:00 PM

Unity Center
1619 E Street
Bakersfield, CA. 93301
Notes: Downtown Recovery Group DiscussionParticipation Open

Meeting Times
Friday - 7:30 PM

Valley Christian Church
1960 Ming Avenue
Bakersfield, CA. 93304
Notes: Road to Recovery Group DiscussionParticipation Open

Meeting Times
Thursday - 7:00 PM

Westley United Methodist Church
3030 Niles Street
Bakersfield, CA. 93305
Notes: Eastside Group Topic, Just For Today Study, DiscussionParticipation Open

Meeting Times
Saturday - 1:00 PM

Wilson Road Vets Hall
1905 Wilson Road
Bakersfield, CA. 93302
Notes: Primary Purpose Group Basic Text Open

Meeting Times
Sunday - 10:00 AM
Tuesday - 7:00 PM

Women Of Worth Group
2500 Olomo Court
Bakersfield, CA. 93304
Notes: Women of Worth Group Women Open

Meeting Times
Monday - 6:00 PM