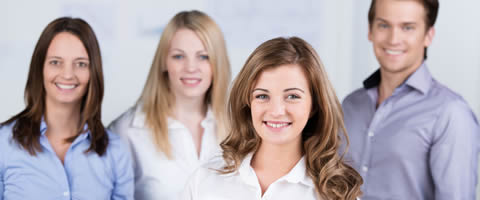 Now that you have made the decision to research drug treatment centers, let us relieve additional stress and confusion at this point.
All calls are 100% confidential and completely free of charge.
Drug and Alcohol Treatment Facilities Burbank, CA.
When a person from Burbank, California goes to a Substance Abuse Program for help with their addiction, they have the camaraderie of other clients who have "walked in their shoes" and have also had problems regarding chronic drug abuse. Having camaraderie in an Alcohol Treatment Program from other clients in the same situation can really help a person to open up by sharing their struggles and start to address the root issues that are the driving force behind their substance abuse problem. The clients within the Burbank Alcohol Treatment Program also receive support and guidance from the knowledgeable staff at the center, 24 hours a day. All of these benefits of a Drug and Alcohol Rehab Program in Burbank, CA really make the difference for the individual effectively follow through with their goal of long term abstinence.
A Burbank Alcohol Treatment Facility also allows a person from Burbank with a drug addiction or a history of chronic drug abuse to live, for a period of time, in a sober scene; which acts as a testing stage for experiencing life in a community environment completely abstinent of all drug or alcohol use. An individual that has used drugs and/or alcohol for a long period of time may not even remember how to connect with others without being under the influence. After completing a comprehensive Drug and Alcohol Rehabilitation Program, the individual can carry on with his/her life in Burbank with the skills and mindset to live a responsible, prosperous, purposeful life free from substance use.
Questions? Need Help?
Call now to speak with an addiction treatment specialist who can help you find the best rehab program that fits your personal situation.
Residential • Detox • Inpatient • Outpatient • Short Term • Long Term • Low cost • Insurance • Executive • Private
---
(866) 491-8228
Alcoholics Anonymous Meetings in Burbank, CA.
34 House
917 W. Orange Grove Ave.
Burbank, California. 91506

Meeting Times
Tuesday - 7:00 PM

4th Edition
Pacific Park
260 N. Pass Av (church)
Burbank, California. 91502

Meeting Times
Thursday - 7:30 PM

637 S. Victory Bl (church)
The Lunch Bunch
637 S. Victory Bl (church)
Burbank, California. 91502

Meeting Times
Wednesday - 12:00 PM

Barefoot Speaker
Pacific Park
260 N. Pass Av (church)
Burbank, California. 91502

Meeting Times
Friday - 8:00 PM

Book
We Are Not Saints
446 N Varney (recovery House)
Burbank, California. 91502

Meeting Times
Thursday - 8:00 PM

Bunch Of Drunks
207 N. Victory (recovery House)
Burbank, California. 91502

Meeting Times
Sunday - 1:00 PM

Burbank
Burbank Men's
3217 Winona Ave. (rear Bldg)
Burbank, California. 91502

Meeting Times
Monday - 10:00 PM
Tuesday - 10:00 PM
Wednesday - 10:00 PM
Thursday - 10:00 PM
Saturday - 10:00 PM

Burbank 15 Plus
Burbank Men's
3217 Winona Ave. (rear Bldg)
Burbank, California. 91502

Meeting Times
Friday - 6:00 PM

Burbank 2
Burbank Men's
3217 Winona Ave. (rear Bldg)
Burbank, California. 91502

Meeting Times
Wednesday - 6:00 PM

Burbank 3
Burbank Men's
3217 Winona Ave. (rear Bldg)
Burbank, California. 91502

Meeting Times
Wednesday - 8:00 PM
Friday - 8:00 PM

Burbank 4
Burbank Men's
3217 Winona Ave. (rear Bldg)
Burbank, California. 91502

Meeting Times
Friday - 12:00 AM

Burbank 5
Burbank Men's
3217 Winona Ave. (rear Bldg)
Burbank, California. 91502

Meeting Times
Sunday - 11:30 AM

Burbank 6
Burbank Men's
3217 Winona Ave. (rear Bldg)
Burbank, California. 91502

Meeting Times
Sunday - 4:30 PM

Burbank 7
Burbank Men's
3217 Winona Ave. (rear Bldg)
Burbank, California. 91502

Meeting Times
Sunday - 7:00 PM

Burbank Beginners
Burbank Men's
3217 Winona Ave. (rear Bldg)
Burbank, California. 91502

Meeting Times
Thursday - 8:00 PM

Burbank Candlelight
Burbank Men's
3217 Winona Ave. (rear Bldg)
Burbank, California. 91502

Meeting Times
Friday - 10:00 PM
Saturday - 12:00 AM

Burbank Guest Panel Part
3217 Winona Ave. (rear Bldg) (last Sat. Is Longtimers Meeting)
Burbank, California. 91502

Meeting Times
Saturday - 8:00 PM

Burbank Meditation
Burbank Men's
3217 Winona Ave. (rear Bldg)
Burbank, California. 91502

Meeting Times
Sunday - 9:00 AM
Saturday - 9:00 AM

Burbank Mens
3217 Winona Ave. (rear Bldg)
Burbank, California. 91502

Meeting Times
Monday - 6:00 PM

Burbank Mens Stag
Burbank Men's
3217 Winona Ave. (rear Bldg)
Burbank, California. 91502

Meeting Times
Saturday - 12:00 PM

Burbank Open
Burbank Men's
3217 Winona Ave. (rear Bldg)
Burbank, California. 91502

Meeting Times
Monday - 8:00 PM

Burbank Promises Candlt
Burbank Men's
3217 Winona Ave. (rear Bldg)
Burbank, California. 91502

Meeting Times
Sunday - 9:00 PM

Burbank Topic
Burbank Men's
3217 Winona Ave. (rear Bldg)
Burbank, California. 91502

Meeting Times
Saturday - 6:00 PM

Burbank Womens
Burbank Men's
3217 Winona Ave. (rear Bldg)
Burbank, California. 91502

Meeting Times
Tuesday - 8:00 PM
Thursday - 6:00 PM

Candlelight
521 E. Olive Ave. (church)
Burbank, California. 91502

Meeting Times
Tuesday - 8:00 PM

Circle Of Women
The Lunch Bunch
637 S. Victory Bl (church)
Burbank, California. 91502

Meeting Times
Friday - 12:00 PM

Dead Men Talking
755 N. Whitnall Hwy (church)
Burbank, California. 91502

Meeting Times
Friday - 8:00 PM

Gods Cabana Leader
112 S. Buena Vista St (store - Outside)
Burbank, California. 91502

Meeting Times
Monday - 8:00 PM

Life Is More
Dead Men Talking
755 N. Whitnall Hwy (church)
Burbank, California. 91502

Meeting Times
Saturday - 8:00 PM

Mens
400 S. Bob Hope Dr (buena Vista Park)
Burbank, California. 91505

Meeting Times
Saturday - 10:00 AM

Pacific Park
260 N. Pass Av (church)
Burbank, California. 91502

Meeting Times
Tuesday - 12:00 PM
Thursday - 12:00 PM

Sat Morning Womens Mtg
3801 Scott Rd & Buena Vista (church-rear)
Burbank, California. 91502

Meeting Times
Saturday - 9:30 AM

The Lunch Bunch
637 S. Victory Bl (church)
Burbank, California. 91502

Meeting Times
Monday - 12:00 PM

The Right Place Book Study
2828 W Magnolia (church)
Burbank, California. 91502

Meeting Times
Saturday - 7:00 PM

Thought-life Connection
Upstairs Realty Ofc Conf Room
2006 W. Magnolia Blvd
Burbank, California. 91506

Meeting Times
Wednesday - 8:00 PM

Varney St
We Are Not Saints
446 N Varney (recovery House)
Burbank, California. 91502

Meeting Times
Tuesday - 8:00 PM
Friday - 8:00 PM

Varney St 12&12
We Are Not Saints
446 N Varney (recovery House)
Burbank, California. 91502

Meeting Times
Wednesday - 8:00 PM

Walking Towards Serenity
501 S Buena Vista (hospital - See Information Desk)
Burbank, California. 91502

Meeting Times
Monday - 6:00 PM

We Are Not Saints
446 N Varney (recovery House)
Burbank, California. 91502

Meeting Times
Monday - 8:00 PM

Womens
The Lunch Bunch
637 S. Victory Bl (church)
Burbank, California. 91502

Meeting Times
Thursday - 9:00 AM

Narcotics Anonymous Meetings in Burbank, California
34 Victory House
917 West Orange Grove
Burbank, CA. 91506
Notes: 34 Victory House Group Speaker, DiscussionParticipation, Non-Smoking Open

Meeting Times
Friday - 7:00 PM

American Lutheran Church
755 N. Whitnall Highway
Burbank, CA. 91505
Notes: All in a Hour Group Non-Smoking, Speaker Open

Meeting Times
Friday - 7:00 PM

Church Of Religious Science
260 North Pass Avenue
Burbank, CA. 91505
Notes: Got A Clue Today Group DiscussionParticipation, Non-Smoking Open

Meeting Times
Monday - 12:00 PM
Wednesday - 12:00 PM
Friday - 12:00 PM

Petco Pet Store
3525 West Victory Boulevard
Burbank, CA. 91505
Notes: Soul & Inspiration Group Non-Smoking, Candlelight, DiscussionParticipation Open

Meeting Times
Monday - 7:15 PM

Victory House Rehab Center
207 North Victory Boulevard
Burbank, CA. 91505
Notes: Victory House Group DiscussionParticipation Open

Meeting Times
Wednesday - 6:00 PM