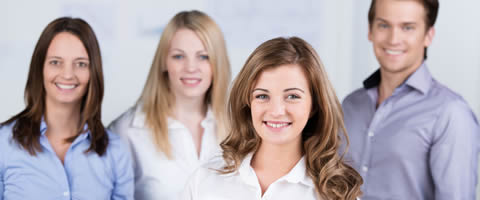 Now that you have made the decision to research drug treatment centers, let us relieve additional stress and confusion at this point.
All calls are 100% confidential and completely free of charge.
Alcohol Treatment Programs Compton, CA.
When an individual from Compton, California enters into a Drug Rehabilitation Program for help with their addiction, they will be able to have access to the encouragement of others who are also trying to recover and have also had problems regarding habitual addiction. Having camaraderie in a Drug Rehabilitation Program from other people who are also trying to recover can make it easier for a person to open up so they can begin to address the underlying issues fueling their addiction. The participants within the Compton Drug Rehab Center also have access to the support and guidance from the staff in the facility, 24 hours a day. All these positive aspects of an Alcohol Rehab Facility in Compton, CA help to make it possible for the individual effectively follow through with their goal of long term abstinence.
A Compton Drug and Alcohol Rehabilitation Program also enables an individual from Compton with a drug or alcohol addiction or an ongoing pattern of chronic drug abuse to safely live in a drug and alcohol free facility; this can serve as a training platform for how it feels to live in a social setting without using drugs or alcohol. An addicted person that has continually abused drugs for an extended period of time may not even remember how to relate to other people without being under the influence. After graduating a quality Drug Rehab Facility, the person can continue with his/her life in Compton with the skills and mindset to live a confident, productive, drug free life.
Questions? Need Help?
Call now to speak with an addiction treatment specialist who can help you find the best rehab program that fits your personal situation.
Residential • Detox • Inpatient • Outpatient • Short Term • Long Term • Low cost • Insurance • Executive • Private
---
(866) 491-8228
Alcoholics Anonymous Meetings in Compton, CA.
12 & 12
Club
401 N Bullis Rd
Compton, California. 90221

Meeting Times
Wednesday - 6:30 PM

12 Promises
Club
424 E. Compton Blvd.
Compton, California. 90221

Meeting Times
Friday - 8:30 PM

435 Mens Stag
Club
424 E Compton Blvd
Compton, California. 90221

Meeting Times
Monday - 8:30 PM

Aa Espanol De Paramount
2732 Alondra Blvd
Compton, California. 90220

Meeting Times
Thursday - 8:00 PM

Abcs Of An A
Club
401 N Bullis Rd
Compton, California. 90221

Meeting Times
Monday - 12:00 AM

Along Spiritual Lines
1228 E Compton Blvd
Compton, California. 90221

Meeting Times
Wednesday - 10:00 AM

Another Day Of Gratitude
Club
401 N. Bullis Rd.
Compton, California. 90221

Meeting Times
Friday - 12:00 AM

Attitude Adjust
Club
401 N Bullis Rd
Compton, California. 90221

Meeting Times
Sunday - 7:30 AM
Monday - 7:00 AM
Tuesday - 7:00 AM
Wednesday - 7:00 AM
Thursday - 7:00 AM

Attitude Adjustment
Club
401 N. Bullis Rd.
Compton, California. 90221

Meeting Times
Friday - 7:00 AM
Saturday - 7:30 AM

Back To Basics
Club
401 N Bullis Rd
Compton, California. 90221

Meeting Times
Monday - 5:00 PM

Big Book Study
Club
424 E Compton Blvd
Compton, California. 90221

Meeting Times
Monday - 6:30 PM

Bootleggers Group
Community Center
Hwy 43 (behind Handyman Store)
Compton, California. 90221

Meeting Times
Thursday - 6:00 PM

Brighter Day Renewal
Hospital
171 W Bort St
Compton, California. 90221

Meeting Times
Sunday - 7:30 PM

Friday Participation
Church
1225 S. Long Beach Blvd.
Compton, California. 90221

Meeting Times
Friday - 7:00 PM

Happy Hour
Club
424 E Compton Blvd
Compton, California. 90221

Meeting Times
Wednesday - 5:20 PM

I Am Woman
Club
424 E Compton Blvd
Compton, California. 90221

Meeting Times
Thursday - 6:30 PM

Just For Today
Club
424 E Compton Blvd
Compton, California. 90221

Meeting Times
Sunday - 6:00 PM

Keep It Simple
Club
424 E Compton Blvd
Compton, California. 90221

Meeting Times
Saturday - 9:30 AM

Llegamos A Creer
604 E Rosecrans Ave
Compton, California. 90221

Meeting Times
Thursday - 12:00 AM

Llegamos A Creer 2
Llegamos A Creer
604 E Rosecrans Ave
Compton, California. 90221

Meeting Times
Thursday - 8:00 PM

Midday Partic
Club
424 E Compton Blvd
Compton, California. 90221

Meeting Times
Wednesday - 12:00 AM

Newcomers
Club
424 E. Compton Blvd
Compton, California. 90221

Meeting Times
Friday - 4:20 PM

Open Discussion
Club
424 E Compton Blvd
Compton, California. 90221

Meeting Times
Wednesday - 8:30 PM

Participation
Club
401 N Bullis Rd
Compton, California. 90221

Meeting Times
Sunday - 1:30 PM

Question & Answer
Club
401 N Bullis Rd
Compton, California. 90221

Meeting Times
Tuesday - 6:30 PM

Relative To Life
Club
424 E Compton Blvd
Compton, California. 90221

Meeting Times
Tuesday - 12:00 AM

Round Table
Club
401 N Bullis Rd
Compton, California. 90221

Meeting Times
Thursday - 5:00 PM

Roundtable
Club
424 E Compton Blvd
Compton, California. 90221

Meeting Times
Saturday - 8:30 PM

Sat Big Book
Club
401 N Bullis Rd
Compton, California. 90221

Meeting Times
Saturday - 6:30 PM

T G I F
Club
401 N. Bullis Rd.
Compton, California. 90221

Meeting Times
Friday - 6:00 PM

Thank God Its Fri
Club
401 N. Bullis Rd.
Compton, California. 90221

Meeting Times
Friday - 8:00 PM

This Is How We Do It
4116 E Compton Blvd
Compton, California. 90221

Meeting Times
Wednesday - 7:00 PM

Three Topic
Club
401 N Bullis Rd
Compton, California. 90221

Meeting Times
Saturday - 1:30 PM

Thursday Big Book
Club
401 N Bullis Rd
Compton, California. 90221

Meeting Times
Thursday - 11:30 AM

Twelve & Twelve
Club
424 E Compton Blvd
Compton, California. 90221

Meeting Times
Tuesday - 8:30 PM

Wilson Park
Club
424 E Compton Blvd
Compton, California. 90221

Meeting Times
Thursday - 8:30 PM

Narcotics Anonymous Meetings in Compton, California
Compton Drug Abuse Counseling Center
404 North Alameda Street
Compton, CA. 90220
Notes: Mi Nuevo Camino Group DiscussionParticipation Open

Meeting Times
Friday - 7:00 PM