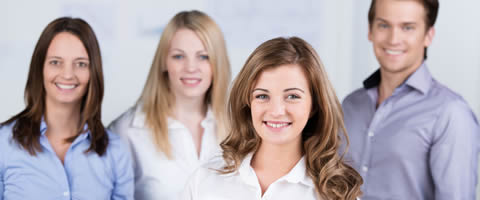 Now that you have made the decision to research drug treatment centers, let us relieve additional stress and confusion at this point.
All calls are 100% confidential and completely free of charge.
Drug Rehabilitation Programs Hemet, CA.
Drug Rehabilitation Programs in Hemet, CA provide a quiet and proper setting for taking care of your addiction. At an Alcohol Treatment Center in Hemet, a person that is battling with a drug addiction can become educated about their current condition and begin to learn how to live a life without drugs or alcohol. In Hemet, CA, each Drug and Alcohol Rehabilitation Program can be a little different, but all of them have similar goals; they want to help you establish a long lasting sober life.
After the withdrawal process and detoxification have been completed, the person can proceed with all of the other components of the Drug and Alcohol Treatment Program, which can include individual and group therapy and relapse prevention skills. One of the main benefits of long term inpatient treatment in Hemet, is that it allows the individual to focus on recovery without any interfenence. The length of stay at a Drug Rehabilitation Program can vary anywhere from six weeks to six months, or sometimes longer if the treatment is repairing a long term drug addiction where relapses have taken place.
Questions? Need Help?
Call now to speak with an addiction treatment specialist who can help you find the best rehab program that fits your personal situation.
Residential • Detox • Inpatient • Outpatient • Short Term • Long Term • Low cost • Insurance • Executive • Private
---
(866) 491-8228
Alcoholics Anonymous Meetings in Hemet, CA.
7 Am Attitude Adjustment
Harvard/florida Upstairs Over Hungry Heart Records
101 S Harvard St
Hemet, California. 92543

Meeting Times
Monday - 7:00 AM

Arrid Club
699 N. San Jacinto
Hemet, California. 92543

Meeting Times
Sunday - 10:30 AM

Attitude Adjustment
Arrid Club
699 N. San Jacinto
Hemet, California. 92543

Meeting Times
Sunday - 7:00 AM
Monday - 7:00 AM
Tuesday - 7:00 AM
Wednesday - 7:00 AM
Thursday - 7:00 AM
Friday - 7:00 AM
Saturday - 7:00 AM

Big Book Comes Alive
140 North Buena Vista
Hemet, California. 92543

Meeting Times
Tuesday - 5:30 PM

Byobb
Gibbel Park Rec Center
2500 Florida Avenue West
Hemet, California. 92545

Meeting Times
Sunday - 9:00 AM

Chicago Style
Unity Valley Church
140 N. Buena Vista
Hemet, California. 92543

Meeting Times
Thursday - 6:00 PM

Daughters Of Bill And Bob
Citibank
1700 E Florida
Hemet, California. 92544

Meeting Times
Thursday - 6:00 PM

Double Check
Bee Canyon Truck Trail
Hemet, California. 92544

Meeting Times
Sunday - 3:00 PM

Episcopal Church
308 E Arcacia
Hemet, California. 92543

Meeting Times
Monday - 7:00 PM

Freeway Meeting
Arrid Club
699 N. San Jacinto
Hemet, California. 92543

Meeting Times
Monday - 5:00 PM
Tuesday - 5:00 PM
Wednesday - 5:00 PM
Thursday - 5:00 PM
Friday - 5:00 PM
Saturday - 5:00 PM

Halo Life Recovery
Tribal Hall
23904 Soboba Road
Hemet, California. 92544

Meeting Times
Wednesday - 7:00 PM

Happy Hour
Citibank
1700 E Florida
Hemet, California. 92544

Meeting Times
Monday - 5:30 PM

Hemet Valley Recovery Center
371 N. Weston Pl
Hemet, California. 92543

Meeting Times
Sunday - 7:00 AM
Monday - 7:00 AM
Tuesday - 7:00 AM
Wednesday - 7:00 AM
Thursday - 7:00 AM
Friday - 7:00 AM
Saturday - 7:00 AM

High Nooners
Arrid Club
699 N. San Jacinto
Hemet, California. 92543

Meeting Times
Monday - 12:00 PM
Tuesday - 12:00 PM
Wednesday - 12:00 PM
Thursday - 12:00 PM
Friday - 12:00 PM
Saturday - 12:00 PM

Hole In The Wall
Arrid Club
699 N. San Jacinto
Hemet, California. 92543

Meeting Times
Thursday - 7:30 PM

Is All About Me
Arrid Club
699 N. San Jacinto
Hemet, California. 92543

Meeting Times
Sunday - 6:00 AM
Monday - 6:00 AM
Tuesday - 6:00 AM
Wednesday - 6:00 AM
Thursday - 6:00 AM
Friday - 6:00 AM

Its All About Me
Arrid Club
699 N. San Jacinto
Hemet, California. 92543

Meeting Times
Saturday - 6:00 AM

Last Call
Red Dog Hall
Corner Of State & Menlo
Hemet, California. 92543

Meeting Times
Sunday - 8:00 PM
Monday - 8:00 PM
Wednesday - 8:00 PM
Thursday - 7:30 PM
Friday - 8:00 PM
Saturday - 8:00 PM

Living Steps
Arrid Club
699 N. San Jacinto
Hemet, California. 92543

Meeting Times
Monday - 6:30 PM

Mcsweeny Elementary School
415 Chambers Ave
Hemet, California. 92544

Meeting Times
Saturday - 7:00 PM

Mens Road Dog Meeting
Red Dog Hall
Corner Of State & Menlo
Hemet, California. 92543

Meeting Times
Tuesday - 6:30 PM

Mother Hens Chicks
Citibank
1700 E Florida
Hemet, California. 92544

Meeting Times
Tuesday - 6:00 PM

Red Dog Hall
Corner Of State & Menlo
Hemet, California. 92543

Meeting Times
Sunday - 12:00 PM
Monday - 12:00 PM
Tuesday - 12:00 PM
Wednesday - 12:00 PM
Thursday - 12:00 PM
Friday - 12:00 PM
Saturday - 12:00 PM

Red Dog Hall 2
Red Dog Hall
Corner Of State & Menlo
Hemet, California. 92543

Meeting Times
Monday - 1:30 PM

Red Dog Hall 3
Red Dog Hall
Corner Of State & Menlo
Hemet, California. 92543

Meeting Times
Tuesday - 8:00 PM

Red Dog Hall 4
Red Dog Hall
Corner Of State & Menlo
Hemet, California. 92543

Meeting Times
Saturday - 5:00 PM

Reflections
Arrid Club
699 N. San Jacinto
Hemet, California. 92543

Meeting Times
Sunday - 5:00 PM

Saturday Night Live
Citibank
1700 E Florida
Hemet, California. 92544

Meeting Times
Saturday - 6:00 PM

Sober Seniors
Citibank
1700 E Florida
Hemet, California. 92544

Meeting Times
Wednesday - 12:00 PM

Sober Smokers
Red Dog Hall
Corner Of State & Menlo
Hemet, California. 92543

Meeting Times
Sunday - 5:00 PM
Monday - 5:00 PM
Tuesday - 5:00 PM
Wednesday - 5:00 PM
Thursday - 5:00 PM
Friday - 5:00 PM

Sunday Night Promises
Arrid Club
699 N. San Jacinto
Hemet, California. 92543

Meeting Times
Sunday - 7:00 PM

The Manly Meeting
Arrid Club
699 N. San Jacinto
Hemet, California. 92543

Meeting Times
Thursday - 7:00 PM

Women In Recovery
Arrid Club
699 N. San Jacinto
Hemet, California. 92543

Meeting Times
Wednesday - 7:00 AM
Saturday - 7:00 AM

Young People United Aa
Arrid Club
699 N. San Jacinto
Hemet, California. 92543

Meeting Times
Saturday - 8:00 PM

Narcotics Anonymous Meetings in Hemet, California
Saint Frances Drop IN Center
240 South Carmelita Street
Hemet, CA. 92543
Notes: Monday Night Podium Group Open

Meeting Times
Sunday - 5:30 PM
Monday - 8:00 PM

Sunrise Group
240 North Carmilita
Hemet, CA. 92543
Notes: Sunrise Group DiscussionParticipation Open

Meeting Times
Monday - 7:00 AM
Tuesday - 7:00 AM
Wednesday - 7:00 AM
Thursday - 7:00 AM
Friday - 7:00 AM

Unity Valley Church
140 North Buena Vista Street
Hemet, CA. 92543
Notes: Friday Night Group DiscussionParticipation Open

Meeting Times
Sunday - 5:30 PM
Monday - 7:30 PM
Wednesday - 5:30 PM
Friday - 8:00 PM
Saturday - 8:00 PM

Valley Re-Start Facility
200 East Menlo Avenue
Hemet, CA. 92543
Notes: Grupo Aceptacion Step Open

Meeting Times
Monday - 6:00 PM
Wednesday - 7:00 PM 8:00 PM
Thursday - 6:00 PM
Friday - 6:00 PM

Wednesday Night Book Study Group
200 East Acaia
Hemet, CA. 92543
Notes: Wednesday Night Book Study Group Basic Text Open

Meeting Times
Wednesday - 8:00 PM