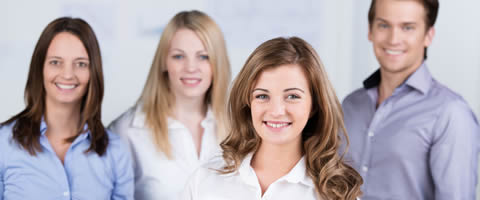 Now that you have made the decision to research drug treatment centers, let us relieve additional stress and confusion at this point.
All calls are 100% confidential and completely free of charge.
Drug Rehabilitation Facilities Long Beach, CA.
Drug and Alcohol Rehab Facilities in Long Beach, CA provide a quiet and proper setting for handling your addiction. At a Drug Rehab Center in Long Beach, a person that is struggling with a drug addiction can become enlightened about their current condition and begin to learn how to live a sober lifestyle. In Long Beach, CA, each Alcohol Treatment Facility may be a little different, but all of them have similar goals; they want to help you establish a long lasting sober life.
After the withdrawal and detox have been completed, the individual can proceed with all of the other parts of the Drug Rehab Program, which can include individual and group counseling and relapse prevention techniques. One of the main benefits of residential treatment in Long Beach, is that it allows the individual to focus on recovery without any distractions. The length of stay at a Substance Abuse Program can vary anywhere from six weeks to six months, or sometimes longer if the program is repairing a long term drug addiction where relapses have occurred.
Questions? Need Help?
Call now to speak with an addiction treatment specialist who can help you find the best rehab program that fits your personal situation.
Residential • Detox • Inpatient • Outpatient • Short Term • Long Term • Low cost • Insurance • Executive • Private
---
(866) 491-8228
Alcoholics Anonymous Meetings in Long Beach, CA.
1 Hour Mens Stag
Church
1900 E Carson
Long Beach, California. 90810

Meeting Times
Monday - 6:00 PM

10+ Group
Club
5450 Atherton St
Long Beach, California. 90815

Meeting Times
Sunday - 5:00 PM

11th Step Focus
Club
1403 E 4th St
Long Beach, California. 90802

Meeting Times
Sunday - 11:00 AM

11th Step Study
Church
5950 E Willow
Long Beach, California. 90815

Meeting Times
Monday - 2:00 PM

12 & 12
Club
1403 E 4th St
Long Beach, California. 90802

Meeting Times
Monday - 12:30 PM

4 Fun & 4 Free
Club
5881 Cherry Ave
Long Beach, California. 90805

Meeting Times
Tuesday - 2:00 PM

929 Group
Hall
4019 E 4th St
Long Beach, California. 90814

Meeting Times
Saturday - 8:00 PM

An A Book Study
Club
1403 E 4th St
Long Beach, California. 90802

Meeting Times
Thursday - 12:30 PM

An A Step Study
Club
1403 E 4th St
Long Beach, California. 90802

Meeting Times
Monday - 6:00 PM

Alanza Last Hope
Church
759 Linden Ave
Long Beach, California. 90813

Meeting Times
Sunday - 7:30 PM

Alter Attitudes
Club
5881 Cherry Ave.
Long Beach, California. 90805

Meeting Times
Friday - 11:00 AM

Another Big Book Study
Church
4300 Bellflower Blvd
Long Beach, California. 90808

Meeting Times
Wednesday - 8:00 PM

Arbor Road Tuesday Speakers
Church
5306 Arbor Rd
Long Beach, California. 90808

Meeting Times
Tuesday - 8:00 PM

Artists/musicians
Marina Pacifica
6376 E. Pacific Coast Hwy
Long Beach, California. 90803

Meeting Times
Wednesday - 8:00 PM

Attitude Adjust
Hall
4019 E 4th St
Long Beach, California. 90814

Meeting Times
Sunday - 6:30 AM 7:00 AM 8:00 AM
Monday - 6:30 AM 8:00 AM
Tuesday - 6:30 AM 8:00 AM
Wednesday - 6:30 AM 8:00 AM
Thursday - 6:30 AM 8:00 AM

Attitude Adjustment
Hospital
1775 Chestnut Ave
Long Beach, California. 90813

Meeting Times
Friday - 6:30 AM 7:00 AM
Saturday - 6:30 AM 7:00 AM

Attitude Adjustment 2
Hospital
1775 Chestnut Ave
Long Beach, California. 90813

Meeting Times
Saturday - 7:30 AM

Belmont Heights Closed Womens
Church
346 Termino
Long Beach, California. 90814

Meeting Times
Wednesday - 10:00 AM

Big Book Study
Hall
4019 E 4th St
Long Beach, California. 90814

Meeting Times
Saturday - 5:00 PM

Book Study
Marina Pacifica
6376 E. Pacific Coast Hwy
Long Beach, California. 90803

Meeting Times
Sunday - 5:00 PM
Wednesday - 6:30 PM

Book Study For Dummies
Church
370 Junipero
Long Beach, California. 90814

Meeting Times
Monday - 7:30 PM

Bowling Green
Recreation Park Clubhouse
1215 Federation
Long Beach, California. 90804

Meeting Times
Monday - 8:00 PM

Buscando Sobriedad
1409 E 4th St
Long Beach, California. 90802

Meeting Times
Thursday - 8:00 PM

Came To Believe
Club
1403 E. 4th St
Long Beach, California. 90802

Meeting Times
Friday - 8:00 PM

Candlelight
1370 Alamitos Ave
Long Beach, California. 90813

Meeting Times
Friday - 10:00 PM

Candlewood Group
St Cyprian Church
4714 Clark Ave
Long Beach, California. 90808

Meeting Times
Sunday - 7:00 PM

Central
Hall
4019 E 4th St
Long Beach, California. 90814

Meeting Times
Monday - 8:00 PM

Changing Spirits
Club
2120 Williams St #1
Long Beach, California. 90810

Meeting Times
Sunday - 7:00 PM

Chip
Hall
4019 E 4th St
Long Beach, California. 90814

Meeting Times
Tuesday - 8:00 PM

Courage To Change
Senior Center
1150 E 4th St
Long Beach, California. 90802

Meeting Times
Monday - 7:00 PM

Crofton Manor
Assisted Living Facility
1950 E 5th St
Long Beach, California. 90802

Meeting Times
Wednesday - 7:00 PM

Day Lite
Hall
4019 E 4th St
Long Beach, California. 90814

Meeting Times
Thursday - 12:00 AM

Dirty Shirt Group
Club
5881 Cherry Ave
Long Beach, California. 90805

Meeting Times
Monday - 7:00 PM

Down To Earth
Hall
4019 E 4th St
Long Beach, California. 90814

Meeting Times
Wednesday - 8:00 PM

Early Att Adj
Club
5881 Cherry Ave
Long Beach, California. 90805

Meeting Times
Monday - 6:30 AM
Tuesday - 6:30 AM

Early Att Adjust
Club
5881 Cherry Ave
Long Beach, California. 90805

Meeting Times
Sunday - 6:30 AM
Wednesday - 6:30 AM
Thursday - 6:30 AM

Early Attitude Adjustment
Club
5881 Cherry Ave.
Long Beach, California. 90805

Meeting Times
Friday - 6:30 AM

Early Group
Club
5881 Cherry Ave
Long Beach, California. 90805

Meeting Times
Sunday - 7:30 PM

East Bay Group
Rec Ctr
5620 Atherton
Long Beach, California. 90815

Meeting Times
Sunday - 7:00 PM

East Side Early Bird Att Adj
Eastside Christin Church
668 Obispo Ave
Long Beach, California. 90814

Meeting Times
Sunday - 7:00 AM
Wednesday - 7:00 AM

Eastside Aa Group
Eastside Lutheran Church
1300 E. 10th Street
Long Beach, California. 90813

Meeting Times
Thursday - 5:30 PM

Eastside Early Bird
Eastside Christin Church
668 Obispo Ave
Long Beach, California. 90814

Meeting Times
Friday - 7:00 AM

Eastside Early Bird Att Adj
Eastside Christin Church
668 Obispo Ave
Long Beach, California. 90814

Meeting Times
Monday - 7:00 AM
Tuesday - 7:00 AM
Thursday - 7:00 AM
Saturday - 7:00 AM

Experience Strength & Hope
Club
1403 E 4th St
Long Beach, California. 90802

Meeting Times
Sunday - 7:30 PM

First Things First
Club
5881 Cherry Ave
Long Beach, California. 90805

Meeting Times
Wednesday - 11:00 AM

Fri Free For All
Rule 62 Att. Adjust
1403 E. 4th St.
Long Beach, California. 90802

Meeting Times
Friday - 12:30 PM

Fri Night E Willow Disc
Church
6201 Willow
Long Beach, California. 90815

Meeting Times
Friday - 8:00 PM

Fri Night Fellowship
Immanuel Community Church
3215 E. 3rd St.
Long Beach, California. 90814

Meeting Times
Friday - 8:30 PM

Fri Night Participation
Church
1901 Palo Verde Ave
Long Beach, California. 90815

Meeting Times
Friday - 8:00 PM

Fri Night Under The Bridge
Marina Monday Discussion
5875 Appian Way
Long Beach, California. 90803

Meeting Times
Friday - 8:00 PM

Friday Night Mens
Church
5306 Arbor Rd.
Long Beach, California. 90808

Meeting Times
Friday - 7:00 PM

Friday Nighters
Youth Center
4545 E. 4th St
Long Beach, California. 90814

Meeting Times
Friday - 7:00 PM

Friday Nooners
Marina Pacifica
6376 E. Pch
Long Beach, California. 90803

Meeting Times
Friday - 12:00 AM

Friendly Fellowship
Hall
4019 E 4th St
Long Beach, California. 90814

Meeting Times
Sunday - 11:00 AM

Gaviota Group
House
3978 Gaviota Ave
Long Beach, California. 90807

Meeting Times
Tuesday - 7:00 PM

Gay Men Of Color Meeting Of A.a
Club
1403 E 4th St
Long Beach, California. 90802

Meeting Times
Saturday - 10:00 AM

Grace Of God
Marina Pacifica
6376 E. Pch
Long Beach, California. 90803

Meeting Times
Friday - 6:00 PM

Gratitude
Hall
4019 E 4th St
Long Beach, California. 90814

Meeting Times
Sunday - 8:00 PM

Great Fact Crosstalk
Rec Ctr
3rd & Mira Mar
Long Beach, California. 90803

Meeting Times
Sunday - 7:00 PM

Gung Ho
Church
346 Termino Ave
Long Beach, California. 90814

Meeting Times
Friday - 8:00 PM

Hey Ray
Tue Nite Step Study
3rd & Junipero
Long Beach, California. 90814

Meeting Times
Thursday - 3:00 PM

Hill Street Blues
Church
345 E. Carson St.
Long Beach, California. 90807

Meeting Times
Friday - 7:00 PM

Icebreakers
Church
5550 Atherton
Long Beach, California. 90815

Meeting Times
Wednesday - 7:30 PM

In The Can
Club
1403 E 4th St
Long Beach, California. 90802

Meeting Times
Tuesday - 8:00 PM

Intercity Saturday Night Speakers
Club
5881 Cherry Ave
Long Beach, California. 90805

Meeting Times
Saturday - 8:00 PM

Intercity Womens
Club
5881 Cherry Ave
Long Beach, California. 90805

Meeting Times
Tuesday - 6:00 PM

Intimacy & Recovery Mens Stag
G & L Center
2017 4th St..
Long Beach, California. 90814

Meeting Times
Friday - 7:00 PM

Invisible Speakers
Book Store
3517 Broadway
Long Beach, California. 90803

Meeting Times
Thursday - 2:00 PM

It Takes Guts Beginners
Club
5881 Cherry Ave
Long Beach, California. 90805

Meeting Times
Thursday - 2:00 PM

Its For You
Club
5881 Cherry Ave
Long Beach, California. 90805

Meeting Times
Saturday - 11:00 AM

Just Say Thanks
Church
3215 E 3rd St
Long Beach, California. 90814

Meeting Times
Tuesday - 8:00 PM

K-2 Survivors & Friends
Vets Village Recovery Center
2090 River Ave
Long Beach, California. 90810

Meeting Times
Wednesday - 7:30 PM

L B City College An A
L.b Community College
1305 E P C H
Long Beach, California. 90813

Meeting Times
Thursday - 12:00 AM

L B City Collg Aa
L.b Community College
1305 E P C H
Long Beach, California. 90813

Meeting Times
Tuesday - 12:00 AM

Lakewood Q & A
Church
4700 Clark Ave
Long Beach, California. 90815

Meeting Times
Tuesday - 8:00 PM

Late Nite Candlelite
Club
1403 E 4th St
Long Beach, California. 90802

Meeting Times
Saturday - 11:00 PM

Lets Get Together
Club
5881 Cherry Ave
Long Beach, California. 90805

Meeting Times
Wednesday - 2:00 PM

Living Sober
On The Beach
Ocean & Junipero
Long Beach, California. 90803

Meeting Times
Saturday - 9:00 AM

Los Altos Group
Church
5550 Atherton
Long Beach, California. 90815

Meeting Times
Friday - 8:00 PM

Los Altos Open Door
Church
5550 E Atherton
Long Beach, California. 90815

Meeting Times
Monday - 8:00 PM

Marina Discussion
Sea Exp Scout Bd
5875 Appian Way
Long Beach, California. 90803

Meeting Times
Friday - 8:00 PM

Marina Monday Discussion
5875 Appian Way
Long Beach, California. 90803

Meeting Times
Monday - 7:30 PM

Marina Pacific Fri
Marina Pacifica
6376 E. Pch
Long Beach, California. 90803

Meeting Times
Friday - 8:00 PM

Mens Step Study
Church
5633 Wardlow Rd
Long Beach, California. 90808

Meeting Times
Tuesday - 7:00 PM

Mon Daylight
Club
5881 Cherry Ave
Long Beach, California. 90805

Meeting Times
Monday - 11:00 AM

Mother Group
Trinity Church
759 Linden
Long Beach, California. 90813

Meeting Times
Friday - 7:30 PM

Mothers With Courage An A
Club
351 E 6th St
Long Beach, California. 90802

Meeting Times
Monday - 6:30 PM

Nightowls Candlelight
Hall
4019 E 4th St
Long Beach, California. 90814

Meeting Times
Saturday - 10:30 PM

No B.s.
Church
370 Junipero
Long Beach, California. 90814

Meeting Times
Wednesday - 8:00 PM

Nooners
Marina Pacifica
Marina Pacifica Mall
Long Beach, California. 90815

Meeting Times
Monday - 12:00 PM

Nothing Is Permanent But Change
Club
1403 E 4th St
Long Beach, California. 90802

Meeting Times
Saturday - 8:00 PM

One Happy Hour
Club
4019 E. 4th St.
Long Beach, California. 90814

Meeting Times
Monday - 6:00 PM
Tuesday - 6:00 PM
Wednesday - 6:00 PM
Friday - 6:00 PM

Only The Big Book
Church
6th & Termino
Long Beach, California. 90814

Meeting Times
Wednesday - 7:30 PM

Participation
Hall
6376 E. P C H Marina Pacifica
Long Beach, California. 90803

Meeting Times
Sunday - 10:00 AM

Plug In The Jug
Hospital
1775 Chestnut Ave
Long Beach, California. 90813

Meeting Times
Tuesday - 7:30 PM

Rainy Day Group
Club
5881 Cherry Ave
Long Beach, California. 90805

Meeting Times
Monday - 2:00 PM

Reach Out Group
Club
5881 Cherry Ave.
Long Beach, California. 90805

Meeting Times
Friday - 2:00 PM

Roundtable
Hall
4019 E 4th St
Long Beach, California. 90814

Meeting Times
Sunday - 5:00 PM
Saturday - 2:00 PM

Rule 62 Att. Adjust
1403 E. 4th St.
Long Beach, California. 90802

Meeting Times
Friday - 7:00 AM

Rule 62 Daily Att Adjust
Carpenter Hall
341 E Wardlow
Long Beach, California. 90807

Meeting Times
Monday - 7:30 AM
Tuesday - 7:30 AM
Wednesday - 7:30 AM
Thursday - 7:30 AM
Friday - 7:30 AM

Safe Haven
920 E. New York St
Long Beach, California. 90813

Meeting Times
Friday - 6:30 PM

Sat Nite Live Open Book Speakers
Church
7th & Linden
Long Beach, California. 90803

Meeting Times
Saturday - 8:00 PM

Second Tradition
Club
5881 Cherry Ave
Long Beach, California. 90805

Meeting Times
Friday - 8:00 PM

Seed Planters
Hall
445 Adair St
Long Beach, California. 90805

Meeting Times
Tuesday - 8:00 PM

Serenity Circle
Eastside Christin Church
668 Obispo Ave
Long Beach, California. 90814

Meeting Times
Monday - 7:00 PM
Friday - 7:30 PM

Serenity In The Park
4900 E 7th St
Long Beach, California. 90804

Meeting Times
Saturday - 11:00 AM

Sobriety Seekers
Church
5550 Atherton
Long Beach, California. 90815

Meeting Times
Saturday - 8:00 PM

Spiritual Bankruptcy
Club
1403 E 4th St
Long Beach, California. 90802

Meeting Times
Wednesday - 12:30 PM

Step Sisters
Church
6220 E Willow
Long Beach, California. 90815

Meeting Times
Saturday - 1:00 PM

Step/book Study
Center
2017 E 4th St
Long Beach, California. 90814

Meeting Times
Monday - 7:00 PM

Sun Morning An A
Club
5881 Cherry Ave
Long Beach, California. 90805

Meeting Times
Sunday - 11:00 AM

Sun Night Step & Tradition Study
Church
370 Junipero Ave
Long Beach, California. 90814

Meeting Times
Sunday - 6:30 PM

Sun Spots
Hall
On The Beach_alamitos & Ocean
Long Beach, California. 90802

Meeting Times
Sunday - 10:00 AM

T G I F Attitude Adjustment
Club
4019 E. 4th St.
Long Beach, California. 90814

Meeting Times
Friday - 8:00 AM

The Basement
706 Roswell Ave
Long Beach, California. 90804

Meeting Times
Wednesday - 8:00 PM

The Eye Opener
Hall
4019 E 4th St
Long Beach, California. 90814

Meeting Times
Saturday - 8:00 AM

There Is A Solution
Club
2101 Magnolia Ave
Long Beach, California. 90806

Meeting Times
Sunday - 7:30 PM

Topic Discussion
Club
4019 E. 4th St.
Long Beach, California. 90814

Meeting Times
Wednesday - 7:30 PM
Friday - 8:00 PM

Traditions
Church
5950 E Willow
Long Beach, California. 90815

Meeting Times
Thursday - 2:00 PM

Tue Nite Step Study
3rd & Junipero
Long Beach, California. 90814

Meeting Times
Tuesday - 7:00 PM

Tues Night Live Book Study
Church
5550 Atherton
Long Beach, California. 90815

Meeting Times
Tuesday - 8:00 PM

Tues Night Round Robin
Trinity Church
759 Linden
Long Beach, California. 90813

Meeting Times
Tuesday - 7:30 PM

Tues Noon Disc
Club
1403 E 4th St
Long Beach, California. 90802

Meeting Times
Tuesday - 12:30 PM

Tuesday Nite Womens
Rec Ctr
3rd & Mira Mar
Long Beach, California. 90803

Meeting Times
Tuesday - 7:00 PM

Tuesday Nooners
Hall
4019 E 4th St
Long Beach, California. 90814

Meeting Times
Tuesday - 12:00 AM

Tuesday Q & A
Club
5881 Cherry Ave
Long Beach, California. 90805

Meeting Times
Tuesday - 11:00 AM

Turn The Block
Hall
4019 E 4th St
Long Beach, California. 90814

Meeting Times
Wednesday - 10:30 PM

Turning Point
Hall
4019 E 4th St
Long Beach, California. 90814

Meeting Times
Monday - 12:00 AM

Uppity Womens Group
Church
3908 Woodruff Ave
Long Beach, California. 90808

Meeting Times
Tuesday - 6:00 PM

V A Attitude Adjust
Recovery Center
2050 Williams
Long Beach, California. 90810

Meeting Times
Saturday - 6:30 AM

V An Att Adjust
Recovery Center
2050 Williams
Long Beach, California. 90810

Meeting Times
Wednesday - 6:30 AM

V An Attitude Adj
Recovery Center
2050 Williams
Long Beach, California. 90810

Meeting Times
Monday - 6:30 AM

V A Hospital
7th & Bellflower
Long Beach, California. 90803

Meeting Times
Tuesday - 7:30 PM

Va Att Adjust
Recovery Center
2050 Williams
Long Beach, California. 90810

Meeting Times
Sunday - 6:30 AM

Va Attitude Adjust
Recovery Center
2050 Williams
Long Beach, California. 90810

Meeting Times
Thursday - 6:30 AM

Va Attitude Adjustment
Recovery Center
2050 Williams
Long Beach, California. 90810

Meeting Times
Friday - 6:30 AM

Va Early Att Adj
Recovery Center
2050 Williams
Long Beach, California. 90810

Meeting Times
Tuesday - 6:30 AM

We Are Not A Glum Lot
Church
3215 E 3rd St
Long Beach, California. 90814

Meeting Times
Saturday - 7:30 PM

We Are Not Saints
Club
4019 E. 4th St.
Long Beach, California. 90814

Meeting Times
Friday - 12:00 AM

Wed Night Mens Stag
Church
5195 Stearns St
Long Beach, California. 90815

Meeting Times
Wednesday - 7:00 PM

Wed Noon Step Study
Marina Pacifica
6376 E. Pacific Coast Hwy
Long Beach, California. 90803

Meeting Times
Wednesday - 12:00 AM

Wednesday Book Study
Church
6201 E Willow
Long Beach, California. 90815

Meeting Times
Wednesday - 8:00 PM

Wednesday Discussion
Bellflower Church
5500 E Wardlow
Long Beach, California. 90808

Meeting Times
Wednesday - 5:45 PM

Weekend Warriors
House
290 Bonito Ave. #c
Long Beach, California. 90802

Meeting Times
Friday - 12:00 AM

Welcome Home
Hall
4019 E 4th St
Long Beach, California. 90814

Meeting Times
Wednesday - 12:00 AM

Where 2 Or More Are Gathered
5239 Atlantic Ave.
Long Beach, California. 90805

Meeting Times
Friday - 7:00 PM

Willing To Grow
Church
6201 E Willow
Long Beach, California. 90815

Meeting Times
Tuesday - 7:00 PM

Willing To Try
Club
5881 Cherry Ave
Long Beach, California. 90805

Meeting Times
Thursday - 11:00 AM

Winers Circle Reflections
Church
5550 Atherton
Long Beach, California. 90815

Meeting Times
Saturday - 10:00 AM

Women Do Recover A.a.
Hospital
1775 Chestnut Ave
Long Beach, California. 90813

Meeting Times
Sunday - 6:30 PM

Womens Step Study
Church
4300 Bellfower Blvd
Long Beach, California. 90808

Meeting Times
Monday - 11:00 AM

Womens Waywomens Stag An A
Club
1403 E 4th St
Long Beach, California. 90802

Meeting Times
Wednesday - 6:00 PM

Narcotics Anonymous Meetings in Long Beach, California
Alano Club
439 W. Anaheim St.
Long Beach, CA. 90813
Notes: Addicts R Us Group DiscussionParticipation Open

Meeting Times
Monday - 12:00 PM
Tuesday - 12:00 PM
Wednesday - 8:00 PM
Thursday - 12:00 PM

Cherry Ave Group
5881 Cherry Avenue
Long Beach, CA. 90805
Notes: Cherry Ave Group DiscussionParticipation Open

Meeting Times
Friday - 5:30 PM

Cherry Group
5881 Cherry Avenue
Long Beach, CA. 90805
Notes: Cherry Group DiscussionParticipation Closed

Meeting Times
Sunday - 2:00 PM

Flossie Lewis Recovery Home
351 East 6Th Street
Long Beach, CA. 90802
Notes: Die Hards Group Women Open

Meeting Times
Saturday - 10:00 AM

For The Grace Of God Group
2101 Magnolia Avenue
Long Beach, CA. 90805
Notes: For The Grace Of God Group DiscussionParticipation, Speaker Open

Meeting Times
Saturday - 8:00 PM

Hugs Not Drugs Group
5881 Cherry Avenue
Long Beach, CA. 90805
Notes: Hugs Not Drugs Group DiscussionParticipation Open

Meeting Times
Wednesday - 6:00 PM

Immanuel Community Church
3215 E. 3rd St.
Long Beach, CA. 90814
Notes: Recovery Jackpot DiscussionParticipation Open

Meeting Times
Monday - 8:00 PM

It Works How & Why Group
5881 Cherry Avenue
Long Beach, CA. 90805
Notes: It Works How & Why Group Step Open

Meeting Times
Saturday - 6:00 PM

Junipero Avenue Parking Lot
Life Guard Tower #11
Long Beach, CA. 90801
Notes: Beginners Steps Beach Group DiscussionParticipation, Step Open

Meeting Times
Sunday - 10:00 AM

Lakewood Village Community Church
4919 Centralia
Long Beach, CA. 90808
Notes: Survivors Group Basic Text, DiscussionParticipation Open

Meeting Times
Friday - 8:30 PM

Last Mile Group
5881 Cherry Avenue
Long Beach, CA. 90805
Notes: Last Mile Group DiscussionParticipation Open

Meeting Times
Tuesday - 8:00 PM

Long Beach Community Hospital
1720 Termino Ave.
Long Beach, CA. 90813
Notes: Wed. Night with Jimmy K Group DiscussionParticipation, Topic Open

Meeting Times
Sunday - 7:00 PM
Wednesday - 8:00 PM

Long Beach Unity Church
935 East Broadway
Long Beach, CA. 90802
Notes: Audio Basic Text Study Basic Text, DiscussionParticipation Open

Meeting Times
Tuesday - 8:00 PM

NA Grown Group
1775 Chestnut Ave.
Long Beach, CA. 90813
Notes: NA Grown Group DiscussionParticipation, Speaker, Men Open

Meeting Times
Sunday - 6:30 PM

Saint Lutheran Church Of The Holy Trinity
1900 Carson Street
Long Beach, CA. 90805
Notes: Lie Is Dead Group DiscussionParticipation Open

Meeting Times
Sunday - 7:30 PM

Sharing From The Heart Group
3331 Palo Vere Avenue
Long Beach, CA. 90808
Notes: Sharing From the Heart Group DiscussionParticipation Open

Meeting Times
Friday - 8:00 PM

Unitarian Church
5450 Atherton
Long Beach, CA. 90814
Notes: Step Connection Group DiscussionParticipation, Step Open

Meeting Times
Tuesday - 8:00 PM