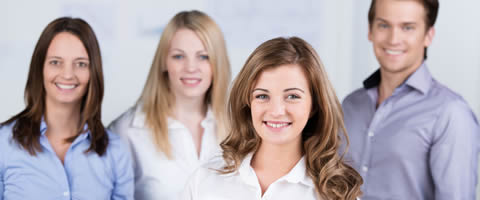 Now that you have made the decision to research drug treatment centers, let us relieve additional stress and confusion at this point.
All calls are 100% confidential and completely free of charge.
Alcohol Rehabilitation Programs San Diego, CA.
Alcohol Rehabilitation Programs in San Diego, CA provide a safe and quiet environment for overcoming your addiction. At a Drug Rehab Facility in San Diego, a person that is dealing with a drug addiction can become informed about their current condition and begin to learn how to live a drug free life. In San Diego, CA, each Drug Treatment Program can be a little different, but all of them are similarly motivated; they want to help you establish life long sobriety.
After the withdrawal and detox have been completed, the person can continue with all of the other parts of the Addiction Treatment Program, which can include individual and group therapy and relapse prevention techniques. One of the primary benefits of inpatient treatment in San Diego, is that it allows the individual to focus on recovery without any distractions from the outside world. The length of stay at a Drug and Alcohol Rehabilitation Program can vary anywhere from six weeks to six months, or sometimes longer if the treatment is addressing a long term drug addiction where relapses have taken place.
Questions? Need Help?
Call now to speak with an addiction treatment specialist who can help you find the best rehab program that fits your personal situation.
Residential • Detox • Inpatient • Outpatient • Short Term • Long Term • Low cost • Insurance • Executive • Private
---
(866) 491-8228
Alcoholics Anonymous Meetings in San Diego, CA.
Cedar Street Daily
Golden Hill
2980 Cedar Street
San Diego, California. 92102

Meeting Times
Tuesday - 1:00 PM

Facebook Friends
San Diego
90 Day Avenue
San Diego, California. 92101

Meeting Times
Sunday - 10:00 AM

Mountain View Group
Jubilee Harvest Church
Gloria Street
San Diego, California. 92113

Meeting Times
Monday - 7:00 PM
Tuesday - 7:00 PM
Wednesday - 7:00 PM
Thursday - 6:00 PM
Saturday - 7:00 PM

Noon At The Beach
Church In Alley
1050 Thomas St.
San Diego, California. 92109

Meeting Times
Monday - 12:00 PM

Narcotics Anonymous Meetings in San Diego, California
Adams Recreation Center
3491 Adams Avenue
San Diego, CA. 92116
Notes: Old Liars, Cheaters, & Thieves Group Topic Closed

Meeting Times
Wednesday - 6:00 PM

Addicts With Candles Group
3274 Rosecrans
San Diego, CA. 92107
Notes: Addicts With Candles Group DiscussionParticipation Closed

Meeting Times
Monday - 8:00 PM

Afternoon Solutions Group
5605 El Cajon Boulevard
San Diego, CA. 92115
Notes: Afternoon Solutions Group BeginnerNewcomer, DiscussionParticipation Open

Meeting Times
Thursday - 2:00 PM

Alano Club Of Coronado
950 Orange Avenue
San Diego, CA. 92118
Notes: It Works Book Study Group It Works Study Open

Meeting Times
Sunday - 4:00 PM
Tuesday - 8:00 PM
Thursday - 8:15 PM

Almost Regular Group
2325 30th Street
San Diego, CA. 92102
Notes: Almost Regular Group Basic Text Open

Meeting Times
Thursday - 7:00 PM

Balboa Park
3111 6Th Avenue
San Diego, CA. 92138
Notes: Nirvana Group Basic Text, Non-Smoking Open

Meeting Times
Saturday - 12:30 PM

Bethesda Recovery Center
4484 30th Street
San Diego, CA. 92116
Notes: Tuesday Nite Thirst Group DiscussionParticipation, Non-Smoking Open

Meeting Times
Tuesday - 7:00 PM

Bottom Line Group
4989 El Cajon Boulevard
San Diego, CA. 92115
Notes: Bottom Line Group DiscussionParticipation Open

Meeting Times
Monday - 7:00 PM

Center
2600 Golfcourse Drive
San Diego, CA. 92102
Notes: Taking Off the Mask Group Women, DiscussionParticipation Open

Meeting Times
Sunday - 10:00 AM
Friday - 7:15 PM

Christ United Methodist Church
3295 Meade Avenue
San Diego, CA. 92116
Notes: The Wall Group DiscussionParticipation, Non-Smoking, Topic Open

Meeting Times
Monday - 4:00 PM
Tuesday - 4:00 PM
Wednesday - 4:00 PM
Thursday - 4:00 PM
Friday - 4:00 PM

Church
3770 Alta Dena Drive
San Diego, CA. 92105
Notes: 11th Step Meeting Group DiscussionParticipation, Literature Study, Non-Smoking Closed

Meeting Times
Sunday - 12:00 PM 6:00 PM 8:00 PM
Monday - 12:00 PM 7:00 PM
Saturday - 7:30 PM

City Heights Recreation Center
4380 Landis Street
San Diego, CA. 92105
Notes: Sleeping Monkey Group Men, Topic Open

Meeting Times
Friday - 6:30 PM

Club
9594 Kearny Villa Road #105
San Diego, CA. 92138
Notes: Mira Mesa Group DiscussionParticipation Open

Meeting Times
Sunday - 5:00 PM
Saturday - 8:30 AM

Club House
2229 Bacon Street
San Diego, CA. 92107
Notes: Beach Break Group Open

Meeting Times
Saturday - 3:00 PM

Community Center
3040 Imperial Avenue
San Diego, CA. 92138
Notes: Tuesday Night Book Study Group Basic Text Open

Meeting Times
Tuesday - 6:00 PM
Saturday - 6:30 PM

Community Congregational Church Of Pacific Beach
2088 Beryl Street
San Diego, CA. 92109
Notes: Zoo Group Non-Smoking, DiscussionParticipation Open

Meeting Times
Thursday - 8:00 PM

Community Youth Center
3660 Fairmont Avenue
San Diego, CA. 92176
Notes: Just For Today Group Candlelight, Just For Today Study, Non-Smoking Open

Meeting Times
Wednesday - 7:00 PM

Crash Golden Hill House
2410 E Street
San Diego, CA. 92102
Notes: Killer Step Study Group Step Open

Meeting Times
Tuesday - 6:30 PM
Wednesday - 10:00 AM

Crash Thrrc
220 North Euclid Avenue
San Diego, CA. 92114
Notes: Come As You Are Group Topic, DiscussionParticipation, Children Welcome, Non-Smoking Open

Meeting Times
Thursday - 6:00 PM

Dayroom
4141 Pacific Coast Highway
San Diego, CA. 92138
Notes: Drop the Rock Group Candlelight, DiscussionParticipation, Children Welcome Closed

Meeting Times
Wednesday - 7:30 PM
Saturday - 6:00 PM

Friday At Noon Group
1756 Euclid Avenue
San Diego, CA. 92105
Notes: Friday at Noon Group DiscussionParticipation Open

Meeting Times
Friday - 12:00 PM

Friday Night Reprieve Group
4989 El Cajon Boulevard
San Diego, CA. 92115
Notes: Friday Night Reprieve Group DiscussionParticipation Open

Meeting Times
Friday - 7:45 PM

Garage
1004 Chalcadony
San Diego, CA. 92109
Notes: Monday Night Step Study Group Step Closed

Meeting Times
Monday - 7:30 PM

Garnet Roulette Group
1675 Garnet Avenue
San Diego, CA. 92109
Notes: Garnet Roulette Group DiscussionParticipation Open

Meeting Times
Friday - 8:00 PM

Grupo Aprender A Vivir
2265 Flower Avenue #B
San Diego, CA. 92154
Notes: Grupo Aprender a Vivir Non-Smoking, Topic, DiscussionParticipation, IP Study Open

Meeting Times
Sunday - 8:00 PM
Monday - 8:00 PM
Tuesday - 8:00 PM
Wednesday - 8:00 PM
Thursday - 8:00 PM
Friday - 8:00 PM
Saturday - 8:00 PM

Holy Cross Lutheran Church
3450 Clairemont Drive
San Diego, CA. 92117
Notes: Talk & Walk Group DiscussionParticipation Open

Meeting Times
Tuesday - 6:00 PM

Home Quest Coffee House Cafe
1010 Broadway
San Diego, CA. 92101
Notes: Downtown Hope Group BeginnerNewcomer, DiscussionParticipation Open

Meeting Times
Sunday - 2:00 PM
Monday - 1:30 PM 5:00 PM
Tuesday - 1:30 PM 5:00 PM
Wednesday - 1:30 PM
Thursday - 1:30 PM 5:30 PM
Friday - 1:30 PM 6:00 PM
Saturday - 6:00 PM 7:30 PM

Hospital
9888 Genessee Avenue
San Diego, CA. 92037
Notes: Good Stuff Group DiscussionParticipation Open

Meeting Times
Sunday - 7:30 PM

House
1074 Loring Street
San Diego, CA. 92109
Notes: Happy Hour Group DiscussionParticipation Open

Meeting Times
Thursday - 6:30 PM

It Only Takes Two Group
4989 El Cajon Boulevard
San Diego, CA. 92115
Notes: It Only Takes Two Group DiscussionParticipation Open

Meeting Times
Tuesday - 8:15 PM

It Works How & Why Group
3288 El Cajon Boulevard
San Diego, CA. 92104
Notes: It Works How & Why Group Non-Smoking, Step Open

Meeting Times
Sunday - 4:30 PM

Just For Today In OB Group
3274 Rosecrans
San Diego, CA. 92107
Notes: Just For Today in OB Group Just For Today Study Open

Meeting Times
Saturday - 10:30 AM

Kearney Mesa Regional Recovery Center
7601 Convoy Court
San Diego, CA. 92138
Notes: Ruffin it to Recovery Group DiscussionParticipation Open

Meeting Times
Sunday - 7:00 PM
Tuesday - 7:30 PM
Wednesday - 7:45 PM
Thursday - 6:00 AM 4:00 PM 7:30 PM
Friday - 5:30 PM

Keep It Alive Group
902 12th Avenue
San Diego, CA. 92101
Notes: Keep It Alive Group Open

Meeting Times
Monday - 8:00 PM

Kensington Community Church
4773 Marlborough Drive
San Diego, CA. 92116
Notes: T.G.I.F Group Speaker, Topic Open

Meeting Times
Friday - 7:30 PM

Live & Let Live Alano Club
1730 Monroe Avenue
San Diego, CA. 92138
Notes: Hope Without Dope Group DiscussionParticipation, GayLesbian Open

Meeting Times
Sunday - 8:00 PM
Monday - 8:00 PM
Wednesday - 8:00 PM
Friday - 8:00 PM
Saturday - 2:00 PM

Living In Recovery Group
4177 Marlborough Avenue
San Diego, CA. 92105
Notes: Living in Recovery Group DiscussionParticipation, Non-Smoking, Topic, Women Open

Meeting Times
Sunday - 8:15 PM

Mesa Vista Hospital
7850 Vista Hill Avenue
San Diego, CA. 92123
Notes: Tuesday Night New Beginnings Group BeginnerNewcomer Open

Meeting Times
Sunday - 7:30 PM
Tuesday - 7:30 PM
Saturday - 5:00 PM 8:30 PM

Monday Night Miracles Group
3274 Rosecrans
San Diego, CA. 92107
Notes: Monday Night Miracles Group DiscussionParticipation Closed

Meeting Times
Monday - 6:00 PM

Monday Nite On Fairmont Group
3571 Fairmont Avenue
San Diego, CA. 92105
Notes: Monday Nite On Fairmont Group Topic Open

Meeting Times
Monday - 7:00 PM

Neighborhood Outreach Program
2220 Broadway
San Diego, CA. 92138
Notes: Together We Can Group DiscussionParticipation Open

Meeting Times
Saturday - 7:00 PM

Neil Goode Day Center
299 17Th Street
San Diego, CA. 92101
Notes: Let There Be Hope Group Topic, DiscussionParticipation, Children Welcome, Non-Smoking Open

Meeting Times
Thursday - 8:00 PM

New Covenant Tabernacle Church
3090 Polk Avenue
San Diego, CA. 92104
Notes: New Beginnings Group Open

Meeting Times
Tuesday - 7:00 PM

North Park
Corner Of Oregon And Howard
San Diego, CA. 92138
Notes: Noon at the Park Group DiscussionParticipation Open

Meeting Times
Sunday - 12:00 PM 2:45 PM
Monday - 12:00 PM
Tuesday - 12:00 PM
Wednesday - 12:00 PM
Thursday - 12:00 PM
Friday - 12:00 PM
Saturday - 12:00 PM

Recovery Home
4104 Delta Street
San Diego, CA. 92113
Notes: Together We Can Group Men Open

Meeting Times
Monday - 5:15 PM

Recovery House
19Th Street
San Diego, CA. 92138
Notes: Sunday Noon Group DiscussionParticipation Open

Meeting Times
Sunday - 12:00 PM

Recreation Center
4726 Santa Monica Boulevard
San Diego, CA. 92138
Notes: Plug Into the Solution Group Speaker Closed

Meeting Times
Sunday - 9:30 AM
Monday - 7:30 PM 6:30 PM
Wednesday - 6:30 PM

Regularly Scheduled Group
3274 Rosecrans
San Diego, CA. 92107
Notes: Regularly Scheduled Group DiscussionParticipation Open

Meeting Times
Thursday - 8:00 PM

Right To Freedom Group
4286 49th Street
San Diego, CA. 92115
Notes: Right To Freedom Group DiscussionParticipation Open

Meeting Times
Monday - 7:00 PM

Rush Hour Group
4740 Clairemont Mesa Boulevard
San Diego, CA. 92117
Notes: Rush Hour Group Step, Non-Smoking Open

Meeting Times
Tuesday - 3:45 PM

San Diego Alano Club
1944 30Th Street
San Diego, CA. 92102
Notes: Hang in There Group DiscussionParticipation, Non-Smoking Open

Meeting Times
Sunday - 12:00 AM
Monday - 9:00 AM 6:30 PM
Tuesday - 9:00 AM 6:45 PM
Wednesday - 9:00 AM
Thursday - 9:00 AM
Friday - 9:00 AM
Saturday - 9:00 AM

Saturday Morning Live Group
3288 El Cajon Boulevard
San Diego, CA. 92104
Notes: Saturday Morning Live Group Non-Smoking, Topic Closed

Meeting Times
Saturday - 10:00 AM

Saturday Nite Speaker Group
3040 Imperial
San Diego, CA. 92115
Notes: Saturday Nite Speaker Group Speaker Open

Meeting Times
Saturday - 8:30 PM

Saturday Solutions Step Study Group
4080 Centre Street
San Diego, CA. 92104
Notes: Saturday Solutions Step Study Group Non-Smoking, Step, Tradition Open

Meeting Times
Saturday - 10:30 AM

Second Chance
6145 Imperial Avenue
San Diego, CA. 92114
Notes: Recovery Is Life Non-Smoking, DiscussionParticipation Open

Meeting Times
Wednesday - 6:30 PM

Serenity Seekers Group
4989 El Cajon Boulevard
San Diego, CA. 92115
Notes: Serenity Seekers Group DiscussionParticipation Open

Meeting Times
Sunday - 7:00 PM

Serenity Shop
4736 Clairemont Mesa Boulevard
San Diego, CA. 92138
Notes: Late Nighters Group Open

Meeting Times
Friday - 10:00 PM
Saturday - 6:30 PM 10:30 PM

Sober Living
3036 Chamoune Avenue
San Diego, CA. 92105
Notes: Anonymous Anonymous Group It Works Study Open

Meeting Times
Thursday - 6:30 PM

Southeast Alano Club
5077 Logan Avenue
San Diego, CA. 92138
Notes: What U See Is What U Get Group Non-Smoking, Basic Text, GayLesbian Closed

Meeting Times
Monday - 8:30 PM
Friday - 10:15 PM

Speakers NA Group
2325 30th Street
San Diego, CA. 92102
Notes: Speakers NA Group Step Open

Meeting Times
Tuesday - 7:00 PM

Stand Up & Speak Out Group
4989 El Cajon Boulevard
San Diego, CA. 92115
Notes: Stand Up & Speak Out Group Speaker Open

Meeting Times
Tuesday - 7:00 PM

Stepping Stone Recovery House
3767 Central Avenue
San Diego, CA. 92105
Notes: Tuesday Nite Stoners Group GayLesbian, Restricted Access, Topic Open

Meeting Times
Tuesday - 8:15 PM
Thursday - 8:15 PM
Friday - 7:30 PM

The Broadway Group
2991 Broadway Street
San Diego, CA. 92102
Notes: The Broadway Group DiscussionParticipation, Literature Study, Women Open

Meeting Times
Tuesday - 7:00 PM

The Scene
7514 Clairemont Mesa Boulevard
San Diego, CA. 92111
Notes: Musicians Group Closed

Meeting Times
Sunday - 12:00 PM

Trinity United Methodist Church
3030 Thorn Street
San Diego, CA. 92104
Notes: Solutions Group DiscussionParticipation Open

Meeting Times
Wednesday - 7:00 PM

Twelfth Step House
5855 Streamview Drive
San Diego, CA. 92105
Notes: Let Go Of The Wheel Group Just For Today Study Open

Meeting Times
Thursday - 7:30 PM

Twiggs Coffeehouse
4590 Park Boulevard
San Diego, CA. 92138
Notes: Here & Now Group DiscussionParticipation, Non-Smoking Open

Meeting Times
Sunday - 6:15 PM
Monday - 9:00 AM
Tuesday - 9:00 AM
Wednesday - 9:00 AM
Thursday - 9:00 AM 6:30 PM
Friday - 9:00 AM
Saturday - 5:00 PM

University City United Church Of Christ
2877 Governor Drive
San Diego, CA. 92122
Notes: UC Clean Group Topic Closed

Meeting Times
Thursday - 6:00 PM

University Of San Diego
Linda Vista
San Diego, CA. 92138
Notes: Survivors Group Non-Smoking, DiscussionParticipation Open

Meeting Times
Thursday - 8:15 PM

Villa Harvey Mandel
72 17th Street
San Diego, CA. 92101
Notes: Work It Group Open

Meeting Times
Tuesday - 4:00 PM
Wednesday - 4:00 PM
Thursday - 4:00 PM

We Came To Believe Group
3274 Rosecrans
San Diego, CA. 92107
Notes: We Came to Believe Group Speaker, DiscussionParticipation Open

Meeting Times
Friday - 7:00 PM

Young At Heart Group
3274 Rosecrans
San Diego, CA. 92107
Notes: Young at Heart Group Young People, DiscussionParticipation Open

Meeting Times
Tuesday - 7:30 PM