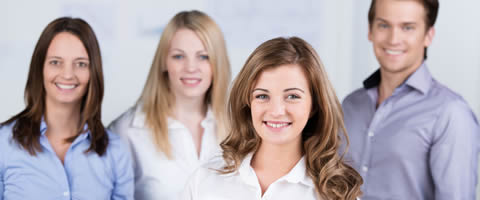 Now that you have made the decision to research drug treatment centers, let us relieve additional stress and confusion at this point.
All calls are 100% confidential and completely free of charge.
Substance Abuse Treatment San Francisco, CA.
When a person from San Francisco, California goes to an Addiction Treatment Program for the treatment of their substance abuse problem, they have access to the encouragement of other people who have "walked in their shoes" and have also struggled in relation to chronic drug abuse. Having encouragement in a Drug and Alcohol Rehabilitation Program from other individuals in the same situation can allow a person to open up so they can begin to work through the root issues that have contributed to their substance abuse problem. The recovering individuals in the San Francisco Drug and Alcohol Treatment Program also receive support and guidance from the staff in the facility, at all times, 24/7. All of these beneficial qualities of a Drug Rehab Facility in San Francisco, CA help to make it possible for the individual effectively follow through with their plan of long term abstinence.
A San Francisco Drug and Alcohol Rehab Program also allows an individual from San Francisco with a drug problem or an ongoing pattern of chronic drug abuse to live, for a period of time, in a substance free surrounding; this acts as a training ground for experiencing life in a social environment without using drugs or alcohol. An individual that has used drugs for an extended period of time might not even remember how to relate and communicate effectively with others while being sober. After completing an effective Alcohol Rehab Facility, the individual can return to his/her life in San Francisco with the skills and mindset to live a responsible, productive life, free of addiction.
Questions? Need Help?
Call now to speak with an addiction treatment specialist who can help you find the best rehab program that fits your personal situation.
Residential • Detox • Inpatient • Outpatient • Short Term • Long Term • Low cost • Insurance • Executive • Private
---
(866) 491-8228
Alcoholics Anonymous Meetings in San Francisco, CA.
As Bill Sees It
San Francisco
100 Collingwood Street
San Francisco, California. 94114

Meeting Times
Thursday - 6:00 PM

Bernal Big Book
St. Kevin's Church
704 Cortland Avenue
San Francisco, California. 94110

Meeting Times
Saturday - 5:00 PM

Each Day A New Beginning
St. Francis Lutheran Church
152 Church St
San Francisco, California. 94114

Meeting Times
Friday - 7:00 AM

Living With Hiv
Our Lady Of Safeway
.
San Francisco, California. 94110

Meeting Times
Wednesday - 6:00 PM

Oyster Point Yacht Club
Oyster Point Discussion
Marina
San Francisco, California. 94118

Meeting Times
Thursday - 4:15 PM

Progress Not Perfection
Castro Country Club
4058 18th St
San Francisco, California. 94114

Meeting Times
Tuesday - 8:30 PM

Sesame Step
Noe Valley Ministry
1021 Sanchez Street
San Francisco, California. 94114

Meeting Times
Tuesday - 7:30 PM

Sunday Night 3rd Step Group
St. Paul's Church
1658 Church Street
San Francisco, California. 94131

Meeting Times
Sunday - 5:00 PM

Narcotics Anonymous Meetings in San Francisco, California
Alano Club
1748 Market St
San Francisco, CA. 94102
Notes: Message of Recovery Group Open

Meeting Times
Saturday - 10:00 AM

Bayview Hunters Point Foundation
1625 Carroll Avenue
San Francisco, CA. 94124
Notes: B4 Noon Group Open

Meeting Times
Tuesday - 11:00 AM

Bernal Heights Community Center
515 Cortland
San Francisco, CA. 94110
Notes: Grounds for Recovery Group Speaker, DiscussionParticipation Open

Meeting Times
Monday - 7:30 PM
Wednesday - 7:30 PM

Clean & Creative Group
1748 Market Street
San Francisco, CA. 94102
Notes: Clean & Creative Group DiscussionParticipation, Speaker Open

Meeting Times
Sunday - 1:00 PM

Crocker Park Recreational Center
799 Moscow
San Francisco, CA. 94112
Notes: Excelsior Friday Night Group Speaker Open

Meeting Times
Friday - 8:00 PM

Davies Medical Center
45 Castro
San Francisco, CA. 94117
Notes: Good Morning Group Speaker Open

Meeting Times
Sunday - 10:00 AM

Fillmore Ella Hill Community Center
1050 Mcallister
San Francisco, CA. 94115
Notes: Fillmore Wednesday Group Speaker, Step Open

Meeting Times
Sunday - 5:30 PM
Wednesday - 5:30 PM
Thursday - 5:30 PM

First Unitarian Church
1187 Franklin Street
San Francisco, CA. 94109
Notes: Addiction & Recovery Group Topic, DiscussionParticipation Closed

Meeting Times
Tuesday - 7:00 PM

Friday Afternoon Fix Group
1748 Market Street
San Francisco, CA. 94102
Notes: Friday Afternoon Fix Group Women, Literature Study, BeginnerNewcomer Open

Meeting Times
Friday - 2:30 PM

Grupo Luz De La Esperanza
820 Valencia Street
San Francisco, CA. 94110
Notes: Grupo Luz de la Esperanza Just For Today Study Open

Meeting Times
Thursday - 7:00 PM

Haight Ashbury Free Clinic
1735 Mission Street
San Francisco, CA. 94102
Notes: Saturday Haight Group Open

Meeting Times
Sunday - 4:00 PM 1:00 PM
Monday - 8:00 PM
Saturday - 2:00 PM

Haight Sunday Night Group
1649 Hayes Street
San Francisco, CA. 94117
Notes: Haight Sunday Night Group Speaker Open

Meeting Times
Sunday - 6:30 PM

Hope Without Dope Group
1668 Bush Street
San Francisco, CA. 94102
Notes: Hope Without Dope Group Open

Meeting Times
Wednesday - 8:00 PM

Kaiser Building
1201 Fillmore Street
San Francisco, CA. 94115
Notes: New Attitude Group DiscussionParticipation, Speaker Open

Meeting Times
Thursday - 7:15 PM

Limitless Horizons Group
1748 Market Street
San Francisco, CA. 94102
Notes: Limitless Horizons Group Open

Meeting Times
Wednesday - 7:00 PM

Marina Dock
2118 Greenwich
San Francisco, CA. 94123
Notes: Marina Group DiscussionParticipation Open

Meeting Times
Sunday - 6:30 PM
Monday - 8:30 PM
Tuesday - 8:30 PM
Wednesday - 8:30 PM
Thursday - 8:30 PM
Friday - 8:00 PM
Saturday - 8:00 PM

Monday Natoma Group
705 Natoma
San Francisco, CA. 94103
Notes: Monday Natoma Group Topic, DiscussionParticipation Open

Meeting Times
Monday - 12:00 PM

Monday Night Group
275 Divisadero
San Francisco, CA. 94110
Notes: Monday Night Group Speaker Open

Meeting Times
Monday - 8:00 PM

New Beginnings Group
420 29Th Avenue
San Francisco, CA. 94121
Notes: New Beginnings Group BeginnerNewcomer, Speaker Open

Meeting Times
Wednesday - 8:00 PM

Noe Valley Saturday Group
1021 Sanchez
San Francisco, CA. 94114
Notes: Noe Valley Saturday Group Speaker Open

Meeting Times
Saturday - 10:45 AM

Potreo Hill Community Center
953 Deharo
San Francisco, CA. 94107
Notes: Gimme Shelter Group Candlelight, Speaker Open

Meeting Times
Wednesday - 8:00 PM

Presbyterian Church
1329 7Th Avenue
San Francisco, CA. 94122
Notes: 7th Avenue Monday Night Group DiscussionParticipation Open

Meeting Times
Monday - 8:00 PM

Prime Time
501 Steiner Street
San Francisco, CA. 94102
Notes: Prime Time Speaker Open

Meeting Times
Saturday - 7:30 PM

Saint Lukes Thursday Group
3550 Cesar Chavez (Army St.)
San Francisco, CA. 94110
Notes: Saint Lukes Thursday Group Speaker Open

Meeting Times
Thursday - 8:00 PM

Saint Mary Hospital
2200 Hayes Street
San Francisco, CA. 94117
Notes: Sunday Saint Mary Group Speaker, DiscussionParticipation, BeginnerNewcomer Open

Meeting Times
Sunday - 7:30 PM
Tuesday - 7:30 PM

San Francisco General Hospital
1001 Potrero
San Francisco, CA. 94110
Notes: Sunday SF General Group DiscussionParticipation, Speaker Open

Meeting Times
Sunday - 12:00 PM

Se Community College
1800 Oakdale
San Francisco, CA. 94124
Notes: Bayview Friday 6:30 PM Group DiscussionParticipation, Speaker Open

Meeting Times
Friday - 6:00 PM

Sex In Recovery Group
1748 Market Street
San Francisco, CA. 94102
Notes: Sex in Recovery Group Open

Meeting Times
Monday - 8:00 PM

SoMa Late Night Group
1070a Folsom Street
San Francisco, CA. 94103
Notes: SoMa Late Night Group Open

Meeting Times
Thursday - 10:00 PM

Step By Step Group
1748 Market Street
San Francisco, CA. 94102
Notes: Step by Step Group GayLesbian, Step Open

Meeting Times
Tuesday - 8:00 PM

Sunset
1366 48Th Avenue
San Francisco, CA. 94122
Notes: Sunset Sunday Night Group Speaker Open

Meeting Times
Sunday - 8:00 PM

Tenderloin Thursday Group
1001 Polk
San Francisco, CA. 94109
Notes: Tenderloin Thursday Group Speaker Open

Meeting Times
Friday - 8:30 PM

Third Baptist Church
1399 Mcallister
San Francisco, CA. 94115
Notes: Monday McAllister Group DiscussionParticipation, Speaker Open

Meeting Times
Monday - 7:30 PM

Tuesday Julian Street Group
56 Julian Street
San Francisco, CA. 94103
Notes: Tuesday Julian Street Group Speaker, DiscussionParticipation Open

Meeting Times
Tuesday - 7:30 PM

Tuesday Tenderloin Group
290 Turk Street
San Francisco, CA. 94102
Notes: Tuesday Tenderloin Group Speaker, DiscussionParticipation Open

Meeting Times
Tuesday - 6:00 PM

Wednesday Waller Group
1757 Waller
San Francisco, CA. 94117
Notes: Wednesday Waller Group Speaker, Children Welcome Open

Meeting Times
Wednesday - 7:00 PM

You Are Not Alone Group
4058 18th Street
San Francisco, CA. 94114
Notes: You Are Not Alone Group Speaker Open

Meeting Times
Saturday - 8:00 PM