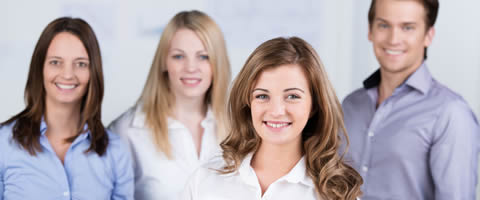 Now that you have made the decision to research drug treatment centers, let us relieve additional stress and confusion at this point.
All calls are 100% confidential and completely free of charge.
Alcohol Treatment Facilities San Luis Obispo, CA.
When an individual from San Luis Obispo, California goes to a Drug and Alcohol Rehab Facility for help with their addiction, they have access to the support of others who are in the same boat and have also had problems regarding chronic substance abuse. Having encouragement in an Addiction Treatment Program from other clients that have been in the same boat can allow a person to open up by sharing their struggles and start to handle the underlying issues fueling their addiction. The clients in the San Luis Obispo Drug Rehab Program also receive support and guidance from the knowledgeable staff at the center, 24 hours a day. All of these beneficial qualities of a Drug Rehab Center in San Luis Obispo, CA help to make it possible for the individual effectively follow through with their plan of long term recovery.
A San Luis Obispo Alcohol Rehab Facility also enables a person from San Luis Obispo with a drug problem or an ongoing pattern of chronic drug abuse to live, for a period of time, in a drug and alcohol free scene; which can serve as a practice ground for how it feels to live in a social environment without using drugs or alcohol. A person that has continually abused drugs for a long period of time may not even remember how to relate and communicate effectively with other people while being sober. After finishing all the steps of an effective Drug and Alcohol Treatment Program, the individual can return to his/her life in San Luis Obispo with the ability to live a happy, productive life, free of addiction.
Questions? Need Help?
Call now to speak with an addiction treatment specialist who can help you find the best rehab program that fits your personal situation.
Residential • Detox • Inpatient • Outpatient • Short Term • Long Term • Low cost • Insurance • Executive • Private
---
(866) 491-8228
Alcoholics Anonymous Meetings in San Luis Obispo, CA.
Back To Basics
Sunday Evening Rap Group
1344 Nipomo St. (church)
San Luis Obispo, California. 93405

Meeting Times
Thursday - 7:00 PM

Big Book Study
San Luis Obisbo Alano Club
1814 Osos Street
San Luis Obispo, California. 93401

Meeting Times
Saturday - 12:00 PM

Campus Meeting
Cal Poly Health Center Rm 153
San Luis Obispo, California. 93405

Meeting Times
Wednesday - 12:00 PM

Fellowship Group
2201 Lawton Ave.
San Luis Obispo, California. 93401

Meeting Times
Friday - 8:00 PM

Friday Night Wanderers
Sunday Evening Rap Group
1344 Nipomo St. (church)
San Luis Obispo, California. 93405

Meeting Times
Friday - 8:00 PM

Grapevine Meeting
San Luis Obisbo Alano Club
1814 Osos Street
San Luis Obispo, California. 93401

Meeting Times
Sunday - 7:30 AM

Grupo Hispano Pioneros
San Luis Obisbo Alano Club
1814 Osos Street
San Luis Obispo, California. 93401

Meeting Times
Monday - 8:00 PM

H.a.l.t.
San Luis Obisbo Alano Club
1814 Osos Street
San Luis Obispo, California. 93401

Meeting Times
Thursday - 8:00 PM

Ladies Helping Hands
2180 Johnson Ave.
San Luis Obispo, California. 93401

Meeting Times
Wednesday - 12:05 PM

Laguna Lake Meeting
11245 Los Osos Valley Road (church)
San Luis Obispo, California. 93405

Meeting Times
Sunday - 5:00 PM

Living Sober Book Study
San Luis Obisbo Alano Club
1814 Osos Street
San Luis Obispo, California. 93401

Meeting Times
Thursday - 7:30 AM

Melody Birthday
Melody Group
1125 Garden Street
San Luis Obispo, California. 93401

Meeting Times
Saturday - 7:00 PM

Melody Group
1125 Garden Street
San Luis Obispo, California. 93401

Meeting Times
Monday - 5:30 PM
Wednesday - 5:30 PM

Melody Group 2
Melody Group
1125 Garden Street
San Luis Obispo, California. 93401

Meeting Times
Wednesday - 8:00 PM

Melody Group 3
Melody Group
1125 Garden Street
San Luis Obispo, California. 93401

Meeting Times
Sunday - 9:00 AM
Saturday - 9:00 AM

Melody Group Mens Stag
Melody Group
1125 Garden Street
San Luis Obispo, California. 93401

Meeting Times
Tuesday - 5:30 PM
Friday - 8:00 PM

Melody Womens Meeting
Melody Group
1125 Garden Street
San Luis Obispo, California. 93401

Meeting Times
Friday - 5:30 PM

Mens Living Sober
657 Sweeney Lane
San Luis Obispo, California. 93401

Meeting Times
Thursday - 7:30 AM

Middlehouse Meeting
Middlehouse Speaker Meeting
2939 Augusta St.
San Luis Obispo, California. 93401

Meeting Times
Thursday - 6:30 PM

Middlehouse Speaker Meeting
2939 Augusta St.
San Luis Obispo, California. 93401

Meeting Times
Sunday - 10:00 AM

Pathfinders
Men's Living Sober
657 Sweeney Lane
San Luis Obispo, California. 93401

Meeting Times
Thursday - 4:00 PM

Pioneer Group
San Luis Obisbo Alano Club
1814 Osos Street
San Luis Obispo, California. 93401

Meeting Times
Sunday - 12:00 PM
Monday - 12:00 PM
Tuesday - 12:00 PM
Wednesday - 12:00 PM
Thursday - 12:00 PM
Friday - 12:00 PM

Pioneer Group 2
San Luis Obisbo Alano Club
1814 Osos Street
San Luis Obispo, California. 93401

Meeting Times
Sunday - 5:30 PM
Monday - 5:30 PM
Tuesday - 5:30 PM
Wednesday - 5:30 PM
Thursday - 5:30 PM
Friday - 5:30 PM
Saturday - 5:30 PM

Pioneer Group Birthday Meeting
San Luis Obisbo Alano Club
1814 Osos Street
San Luis Obispo, California. 93401

Meeting Times
Thursday - 7:00 PM

Pioneer Group Eye Opener
San Luis Obisbo Alano Club
1814 Osos Street
San Luis Obispo, California. 93401

Meeting Times
Monday - 7:30 AM

Pioneer Group Newcomers
San Luis Obisbo Alano Club
1814 Osos Street
San Luis Obispo, California. 93401

Meeting Times
Wednesday - 8:00 PM

Pioneer Group Retreads, Big Book Study
San Luis Obisbo Alano Club
1814 Osos Street
San Luis Obispo, California. 93401

Meeting Times
Tuesday - 8:00 PM

Saturday Night Live Speakers Meeting
1775 Calle Joaquin, Slo Mountainbrook Church
San Luis Obispo, California. 93405

Meeting Times
Saturday - 7:30 PM

Step Study
Sunday Evening Rap Group
1344 Nipomo St. (church)
San Luis Obispo, California. 93405

Meeting Times
Tuesday - 7:30 PM

Sunday Evening Rap Group
1344 Nipomo St. (church)
San Luis Obispo, California. 93405

Meeting Times
Sunday - 7:00 PM

Sunrise Group
San Luis Obisbo Alano Club
1814 Osos Street
San Luis Obispo, California. 93401

Meeting Times
Tuesday - 7:30 AM
Wednesday - 7:30 AM
Friday - 7:30 AM
Saturday - 7:30 AM

Survivors Group
Sunday Evening Rap Group
1344 Nipomo St. (church)
San Luis Obispo, California. 93405

Meeting Times
Wednesday - 7:00 PM

Women Into The Solution
San Luis Obisbo Alano Club
1814 Osos Street
San Luis Obispo, California. 93401

Meeting Times
Saturday - 10:15 AM

Young People In Aa
Melody Group
1125 Garden Street
San Luis Obispo, California. 93401

Meeting Times
Thursday - 6:00 PM

Narcotics Anonymous Meetings in San Luis Obispo, California
Alano Club
1814 Osos Street\, Upstairs
San Luis Obispo, CA. 93401
Notes: Recovery Quest Wed Night Group Literature Study Open

Meeting Times
Monday - 5:30 PM 8:00 PM
Wednesday - 5:30 PM
Thursday - 6:45 PM
Friday - 8:00 PM
Saturday - 9:00 AM

No Nonsense Group
520 Dana Street
San Luis Obispo, CA. 93401
Notes: No Nonsense Group Non-Smoking, DiscussionParticipation Closed

Meeting Times
Tuesday - 7:30 PM

San Luis Obisbo Alano Club
1814 Osos Street
San Luis Obispo, CA. 93401
Notes: Womens Friday Group Women, DiscussionParticipation Open

Meeting Times
Friday - 5:30 PM

Santa Rosa Park
Santa Rosa Street
San Luis Obispo, CA. 93405
Notes: We Made a Decision Group Basic Text, DiscussionParticipation Open

Meeting Times
Sunday - 11:30 AM