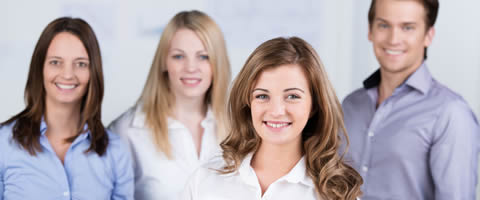 Now that you have made the decision to research drug treatment centers, let us relieve additional stress and confusion at this point.
All calls are 100% confidential and completely free of charge.
Drug Rehabs Van Nuys, CA.
When an individual from Van Nuys, California goes to an Alcohol Rehab Program for the treatment of their addiction, they will be able to have access to the support of others who are in the same boat and have been where they have been with regards to habitual drug abuse. Having support in a Drug and Alcohol Rehab from other clients in the same situation can make it easier for a person to feel comfortable enough to open up and begin to handle the underlying issues that have contributed to their addiction problems. The recovering individuals in the Van Nuys Drug and Alcohol Rehabilitation Program also have access to the support and guidance from the knowledgeable staff in the facility, 24 hours a day. All these beneficial qualities of a Drug Rehab Facility in Van Nuys, CA can help provide the best chances for the individual to successfully accomplish their goal of long term abstinence.
A Van Nuys Drug and Alcohol Rehab Facility also allows a person from Van Nuys with a drug addiction or an ongoing pattern of continual substance abuse to live, for a period of time, in a drug and alcohol free surrounding; this acts as a training ground for what it is like to live in a social setting that is free of all drug and alcohol use. An individual that has continually abused drugs and/or alcohol for a long period of time might not even remember how to relate and communicate effectively with other people while being sober. After finishing all the steps of an effective Drug and Alcohol Rehab Facility, the individual can return to his/her life in Van Nuys with the ability to live a happy, productive, purposeful life free from substance use.
Questions? Need Help?
Call now to speak with an addiction treatment specialist who can help you find the best rehab program that fits your personal situation.
Residential • Detox • Inpatient • Outpatient • Short Term • Long Term • Low cost • Insurance • Executive • Private
---
(866) 491-8228
Alcoholics Anonymous Meetings in Van Nuys, CA.
101
Serenity With Sobriety
6425 Tyrone (church)
Van Nuys, California. 91404

Meeting Times
Sunday - 8:00 PM

6825 Kester (recovery House)
6825 Kester (recovery House)
Van Nuys, California. 91404

Meeting Times
Monday - 7:30 PM

6956 Matilija Ave. (sober Living House)
6956 Matilija Ave. (sober Living House)
Van Nuys, California. 91404

Meeting Times
Monday - 7:00 PM

Chip Of A Book Study
14433 Emelita St. (hospital - Rear)
Van Nuys, California. 91404

Meeting Times
Monday - 7:15 PM

Conscious Contact Womens Stag
15520 Sherman Way (church - School)
Van Nuys, California. 91404

Meeting Times
Wednesday - 7:00 PM

Current Solutions
14646 Sherman Way (church - Room 1)
Van Nuys, California. 91404

Meeting Times
Tuesday - 8:00 PM

Feelings
7726 Kester Ave. (church)
Van Nuys, California. 91404

Meeting Times
Saturday - 7:30 PM

Firepit
6825 Kester (recovery House)
Van Nuys, California. 91404

Meeting Times
Thursday - 7:30 PM

Honest Desire Book Study
Current Solutions
14646 Sherman Way (church - Room 1)
Van Nuys, California. 91404

Meeting Times
Thursday - 8:00 PM

Lifes In Session -
Life's In Session - Celebrate Life Spkrpart
17251 Sherman Way (church)
Van Nuys, California. 91404

Meeting Times
Tuesday - 7:30 PM
Saturday - 8:00 PM

Lifes In Session - Celebrate Life Spkrpart
17251 Sherman Way (church)
Van Nuys, California. 91404

Meeting Times
Monday - 7:30 PM

Lifes In Session - Keep Coming Back Spkrpart
Life's In Session - Celebrate Life Spkrpart
17251 Sherman Way (church)
Van Nuys, California. 91404

Meeting Times
Friday - 8:00 PM

Lifes In Session - Living The Miracle Part
17251 Sherman Way (bldg Behind Church)
Van Nuys, California. 91404

Meeting Times
Thursday - 7:30 PM

Lifes In Session - Mens Stag
Life's In Session - Celebrate Life Spkrpart
17251 Sherman Way (church)
Van Nuys, California. 91404

Meeting Times
Wednesday - 7:30 PM

Lifes In Session - Newcomers
Life's In Session - Celebrate Life Spkrpart
17251 Sherman Way (church)
Van Nuys, California. 91404

Meeting Times
Sunday - 6:00 PM

Lifes In Session - Womens Mtg
Life's In Session - Celebrate Life Spkrpart
17251 Sherman Way (church)
Van Nuys, California. 91404

Meeting Times
Wednesday - 7:30 PM

Love And Care Womens Group
Life's In Session - Celebrate Life Spkrpart
17251 Sherman Way (church)
Van Nuys, California. 91404

Meeting Times
Saturday - 12:30 PM

Quality Of Life
14701 Friar St (community Center)
Van Nuys, California. 91404

Meeting Times
Monday - 7:30 PM
Saturday - 7:30 PM

Quality Of Life Mens Stag
Quality Of Life
14701 Friar St (community Center)
Van Nuys, California. 91404

Meeting Times
Wednesday - 7:30 PM

Quality Of Life Womens Stag
Quality Of Life
14701 Friar St (community Center)
Van Nuys, California. 91404

Meeting Times
Wednesday - 7:30 PM

Serenity With Sobriety
Serenity With Sobriety("the Purple Room")
6425 Tyrone Av. (church)
Van Nuys, California. 91404

Meeting Times
Monday - 11:30 AM
Tuesday - 11:30 AM
Wednesday - 11:30 AM
Thursday - 11:30 AM
Friday - 11:30 AM
Saturday - 11:30 AM

Serenity With Sobriety - Meditation
Serenity With Sobriety
6425 Tyrone (church)
Van Nuys, California. 91404

Meeting Times
Sunday - 5:00 PM

Serenity With Sobriety 2
Serenity With Sobriety
6425 Tyrone (church)
Van Nuys, California. 91404

Meeting Times
Monday - 7:30 PM
Tuesday - 7:30 PM
Thursday - 7:30 PM
Friday - 7:30 PM
Saturday - 7:30 PM

Serenity With Sobriety Candlelight
Serenity With Sobriety
6425 Tyrone (church)
Van Nuys, California. 91404

Meeting Times
Sunday - 7:30 PM

Serenity With Sobriety Popsicle Stick
Serenity With Sobriety
6425 Tyrone (church)
Van Nuys, California. 91404

Meeting Times
Wednesday - 7:30 PM

Slums Of Norway
Serenity With Sobriety
6425 Tyrone (church)
Van Nuys, California. 91404

Meeting Times
Tuesday - 6:00 PM

Sober Sals
Life's In Session - Celebrate Life Spkrpart
17251 Sherman Way (church)
Van Nuys, California. 91404

Meeting Times
Wednesday - 1:00 PM

Sober Solutions
Life's In Session - Celebrate Life Spkrpart
17251 Sherman Way (church)
Van Nuys, California. 91404

Meeting Times
Saturday - 10:00 AM

Sunday Night Book Study
6825 Kester (recovery House)
Van Nuys, California. 91404

Meeting Times
Sunday - 7:00 PM

Sunset Group
Quality Of Life
14701 Friar St (community Center)
Van Nuys, California. 91404

Meeting Times
Thursday - 7:00 PM

The Broad Highway Meeting
Quality Of Life
14701 Friar St (community Center)
Van Nuys, California. 91404

Meeting Times
Tuesday - 7:30 PM

Narcotics Anonymous Meetings in Van Nuys, California
Grupo Otra Oportunidad
13615 Victory Boulevard
Van Nuys, CA. 91401
Notes: Grupo Otra Oportunidad Closed

Meeting Times
Sunday - 7:30 PM
Monday - 7:30 PM
Tuesday - 7:30 PM
Wednesday - 7:30 PM
Thursday - 7:30 PM
Friday - 7:30 PM
Saturday - 7:30 PM

LA Valley College
5800 Fulton Avenue
Van Nuys, CA. 91401
Notes: Step into the Solution Group Non-Smoking, It Works Study, Step, Tradition Open

Meeting Times
Sunday - 7:00 PM
Friday - 7:30 PM
Saturday - 8:00 AM

Recovery House
6614 Tyrone Street
Van Nuys, CA. 91405
Notes: Vision of Recovery Group Non-Smoking, DiscussionParticipation, Speaker Open

Meeting Times
Thursday - 7:00 PM